As the world goes through the Industry 4.0 revolution, it is generally agreed that digital transformation and innovation are imperative to ensure the benefits reaped from the revolution are sustainable.
Malaysia has put in place to ensure a sustainable future for the nation's relevant industries riding the Industry 4.0 revolution.
The vision for the next ten years includes; having a strategic partner for smart manufacturing and related services in the Asia Pacific, Malaysia as a primary destination for the high-tech industry, and becoming a total solution provider for advanced technology.
Digital Leadership 4.0: Digital Transformation and Innovation for Sustainable Tomorrow
The specific goals to guide and measure the progress of transformation include labour productivity growth, manufacturing contribution to the economy, innovation capacity, and high-skilled jobs.
A set of shift factors (People, Processes, and Technology) must be optimised in a balanced manner to achieve these specific goals.
Thus, specific enablers are needed to determine the strategies, policies and action plans, namely; Funding (Funding & Outcome-based incentives), Infrastructure (Enabling ecosystem & efficient digital infrastructure), Regulations (Regulatory Framework & Industry Adoption), Skills & Talent (Upskilling existing & producing future talents), and Technology (Access to smart technology).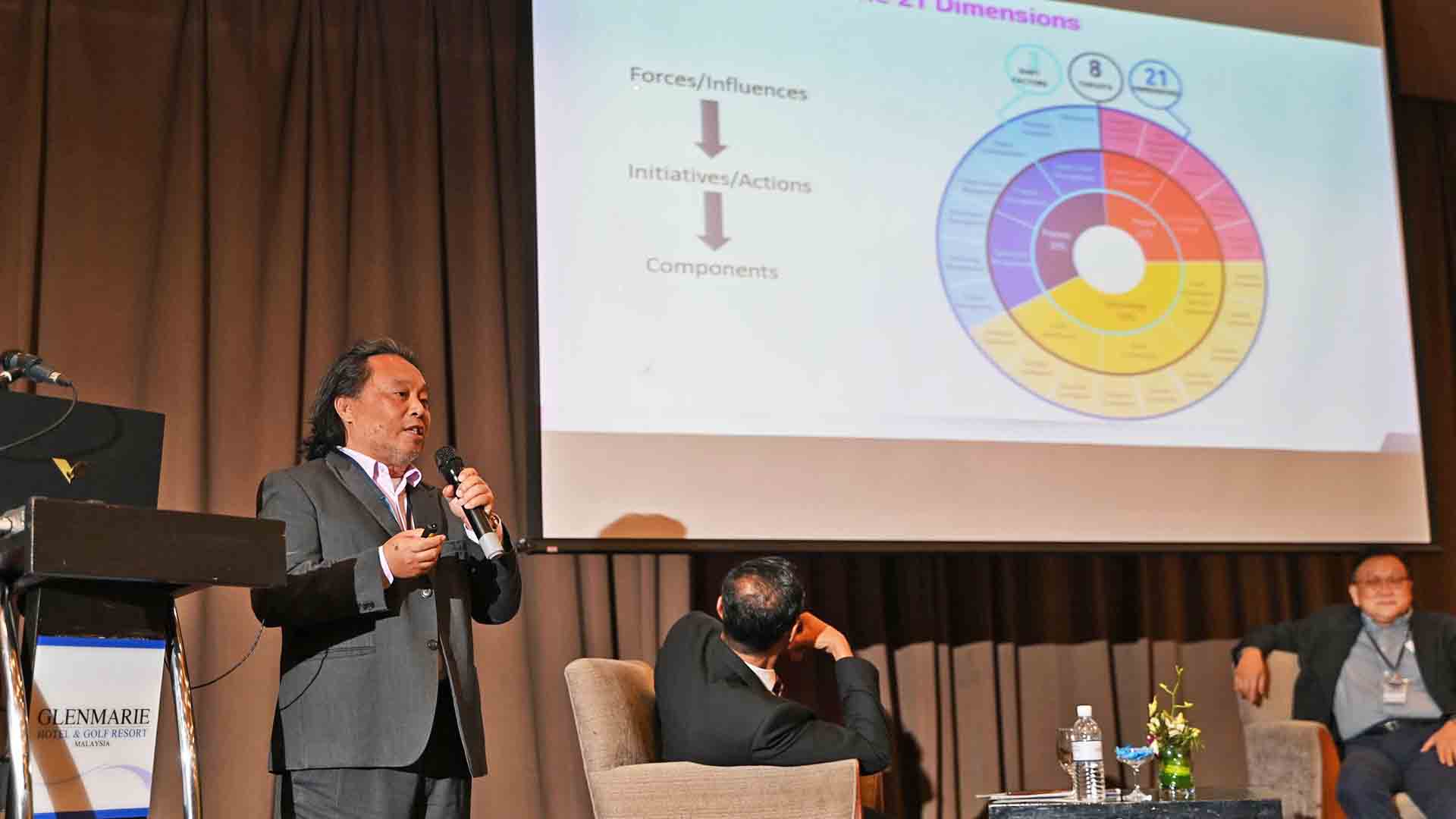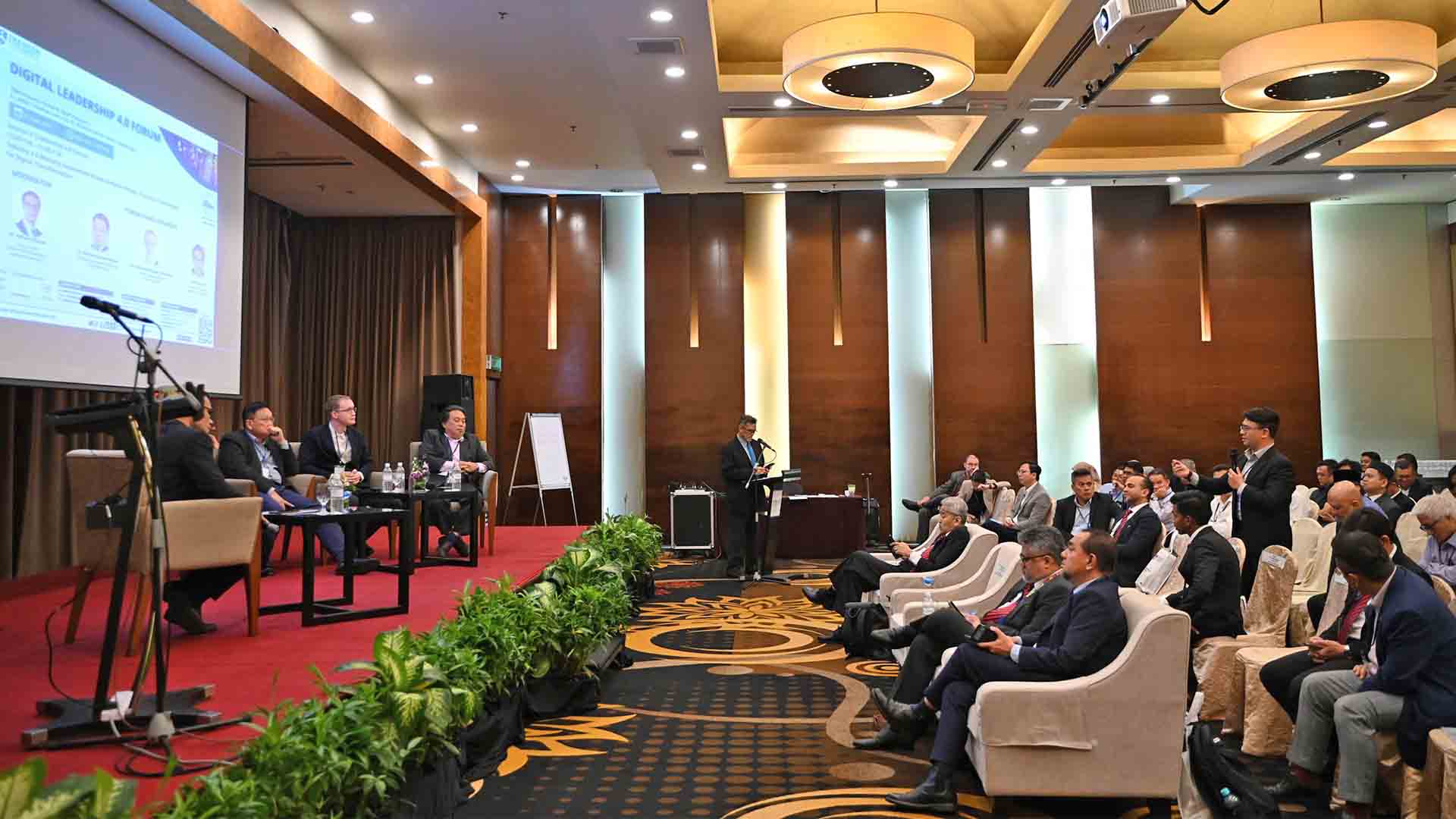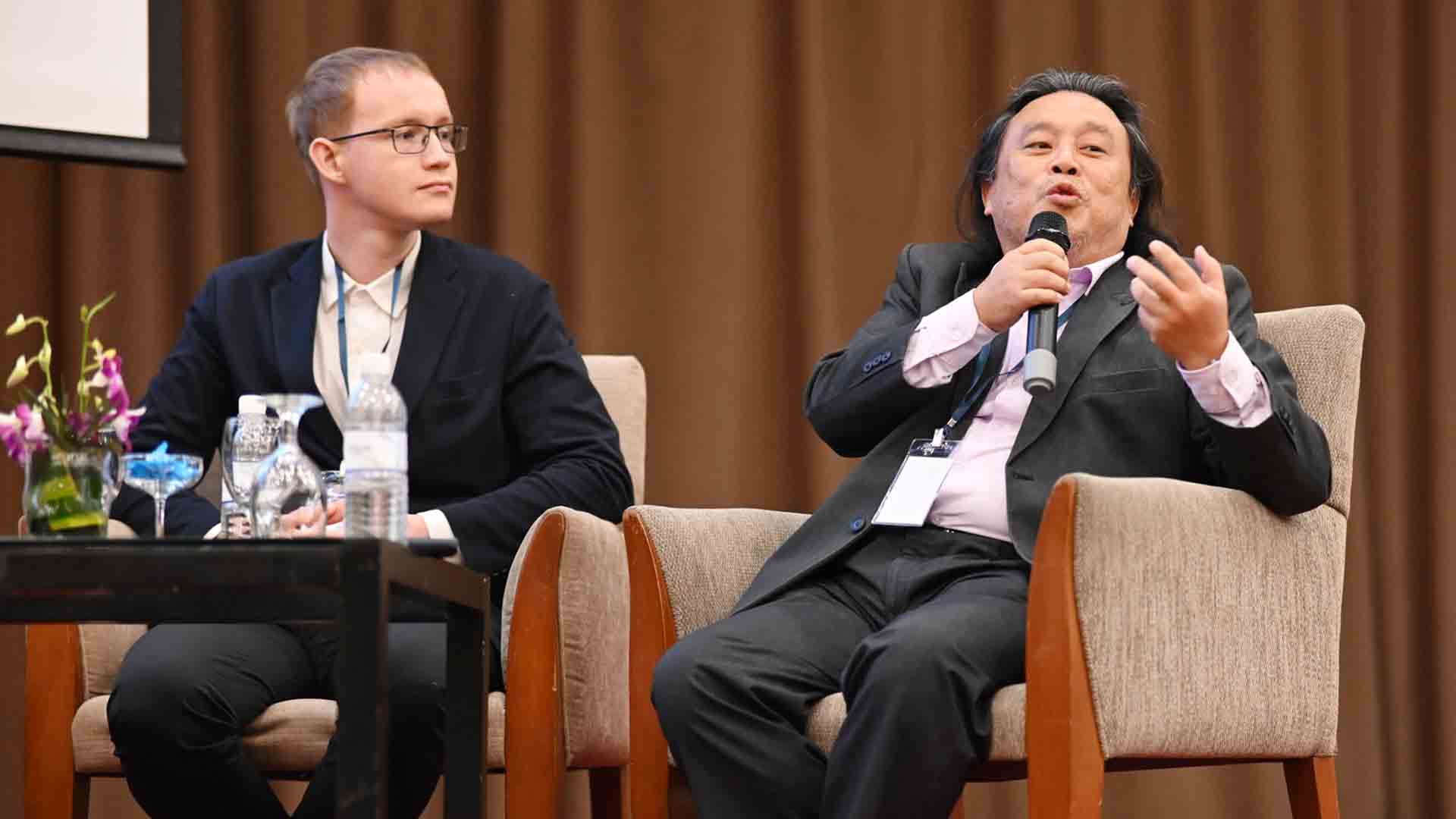 As the country's applied R&D centre of excellence, MIMOS plays a big part in realising the nation's vision, especially in providing the right ecosystem that encourages innovation of smart and advanced technologies as well as catalysing the development of the technology industry focusing on Semiconductors for Future Electronics (SFE), Microelectronics and Power Systems (MAPS), Advanced Manufacturing for Future Industry (AMFI), and Smart Nation technologies.
MIMOS also continuously enhance its collaborations with existing strategic partners, explore new opportunities with potential partners, and develop new technology companies and business-oriented technology venture organisations.
It will also continue to conduct applied R&D of advanced technology, explore the development of global technopreneurship, and cultivate an attitude of trust, innovation and high performance driving the Industry 4.0 revolution as well as ensuring a sustainable future of the technology industry in the country.