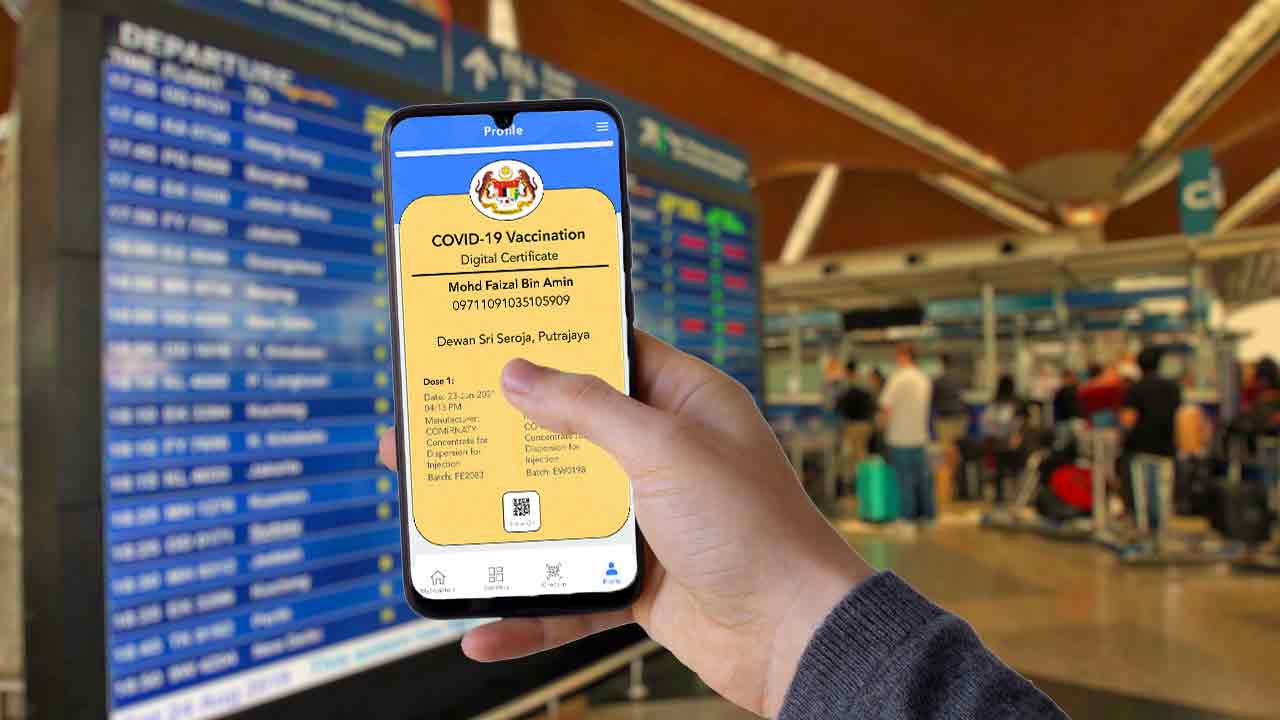 [/vc_column_text][/vc_column][/vc_row]
With the ongoing COVID-19 pandemic, travelling domestically and abroad has been curtailed tremendously. However, with MIMOS' latest Blockchain-based innovation, Vaccine Management and Vaccination Certificate Ecosystem, it has made travelling for those vaccinated easier.
The ecosystem consists of high-assurance systems that track and trace the vaccine supply chain, generate digital vaccination certificates and verify the authenticity of digital health certificates, with tamper-proof record-keeping and privacy protection.
Developed in accordance with international standard, the ecosystem undergoes a thorough and elaborate process that features three unique subsystems:
Vaccine Management System (VMS) ensures record-keeping of vaccine movement is of the highest trustworthiness, up to the point of injection into a particular person;
Vaccination Certificate System (VCS) issues certificates that attest a person has been vaccinated and outline details of that particular vaccination; and
Vaccination Certificate Verifier (VCV) app verifies vaccination certificate as valid and issued by the Ministry of Health (MOH) or other recognised authorities.
Besides tracking and tracing vaccine movement, VMS records vaccination events. Meanwhile, the VCS retrieves vaccination record from the VMS and generates a digitally-signed certificate. It protects signing key inside Hardware Security Module (HSM) in compliance with World Health Organisation guidance. It also enables offline verification by third party.
The final procedure is the VCV which verifies digitally-signed certificate offline. It is also tasked with online query certificate verification and detection of fraudulent certificates. The app support certificates from multiple countries and protects privacy.
The Vaccine Management and Vaccination Certificate Ecosystem was promoted during the Aspirasi Keluarga Malaysia from December 9 to 12. It was also featured at the launching of HRD Rebranding on December 2.
Related links:
100-day Aspirasi Keluarga Malaysia programme to highlight ministries' performance (The Star)
PM to launch new HRD Corp to boost talent development (The Star)