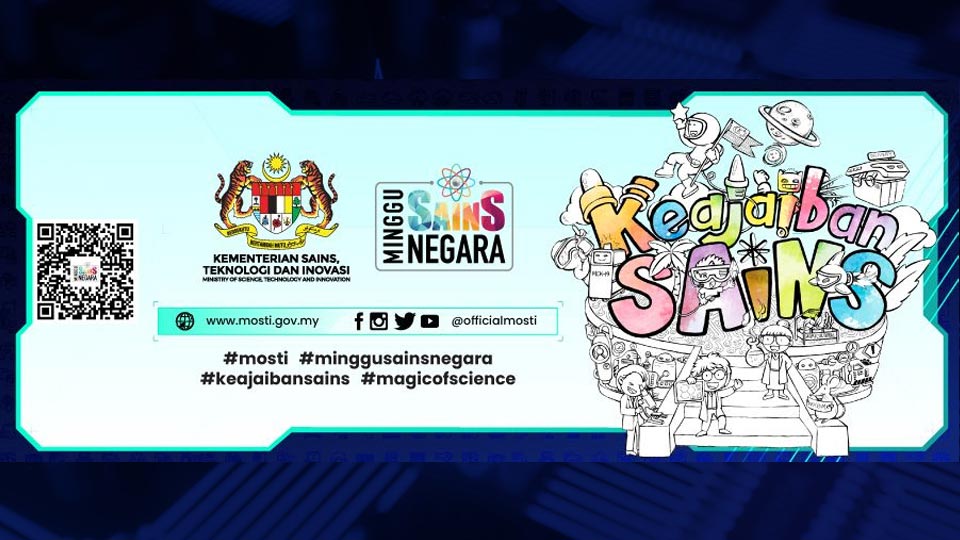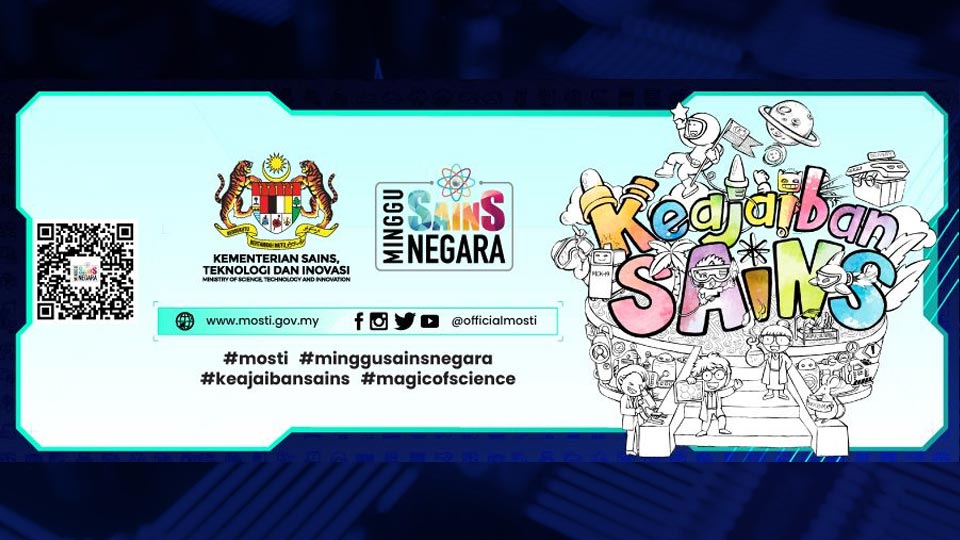 The second quarter of the year saw MIMOS taking part in virtual events, online talks and conferences to raise public awareness on its R&D activities and technological know-how. We teamed up with relevant ministries, agencies and industries to share knowledge on digital transformation and technology domains across various sectors including E&E, industrial design and wireless network.
i) National Science Week
MIMOS has once again participated in National Science Week 2021 which was organised by the Ministry of Science, Technology and Innovation. Held from April 1 to 7, the event was aimed to empower local science, technology and innovation in supporting the country's journey and vision towards becoming a high-tech nation.
During the week-long event, MIMOS delivered online talks on integrated circuit (IC) in the E&E field and design development. The first talk entitled 'Introduction to Integrated Circuit (IC) Design' was presented by MIMOS senior engineer Chia Chieu Yin, who shed light on IC design and its development on the local scene. This was followed by "Enhance Your Creativity Through Digital Design Technology and Tools' online talk by MIMOS Product Design Head Saharudin Busri, who highlighted the application of cutting-edge industrial design tools for product development.
ii) Biz4WRD an enabler for SMEs
During 'The Road Ahead with Industry4WRD' webinar which was organised by the Ministry of International Trade and Industry (MITI) on May 4, MIMOS shared insights on Biz4WRD, a platform that can assist small and medium entreprises (SMEs).
Biz4WRD is a web-based portal developed by MIMOS that provides an Artificial Intelligence (AI)- and data analytics-based manufacturing ecosystem dashboard as well as industry intelligence for companies and investors. Biz4WRD is an initiative under the National Policy on Industry 4.0 (Industry4WRD) to connect and match companies intending to adopt Industry 4.0 technologies.
MIMOS, represented by its spokesperson Mohamad Sany Yahaya, explained that Biz4WRD is a collaborative industry facilitation platform that helps SMEs and technology providers in their industrial readiness assessment and addressing their issues.
Biz4WRD offers a gateway to a wide range of Industry 4.0 technology products and services; provides centralised online Industry 4.0 technology sourcing platform and aids business matching between technology adopters and suppliers.
For more information on Biz4WRD, send an email to biz4wrd@mimos.my
iii) Application of Wireless Sensor Network (WSN) in the Agriculture Industry 
On June 11, a webinar entitled 'Application of WSN in the Agriculture Industry' was held with the aim of raising awareness on the usefulness of integration wireless network and other advanced technologies for the agriculture sector. MIMOS staff engineer Mohamed Rawidean Mohd Kassim shared that convergence of WSN with cloud computing, big data analytics and Internet of Things offer vast opportunities to build decision support systems to solve real-world problems including agriculture. The sharing session was organised by the IEEE Computer Society.
Related links:
MITI to organise 'The Road Ahead with Industry4WRD' webinar for SMEs – The Edge Market
Watch the webinar: 'The Road Ahead with Industry4WRD'