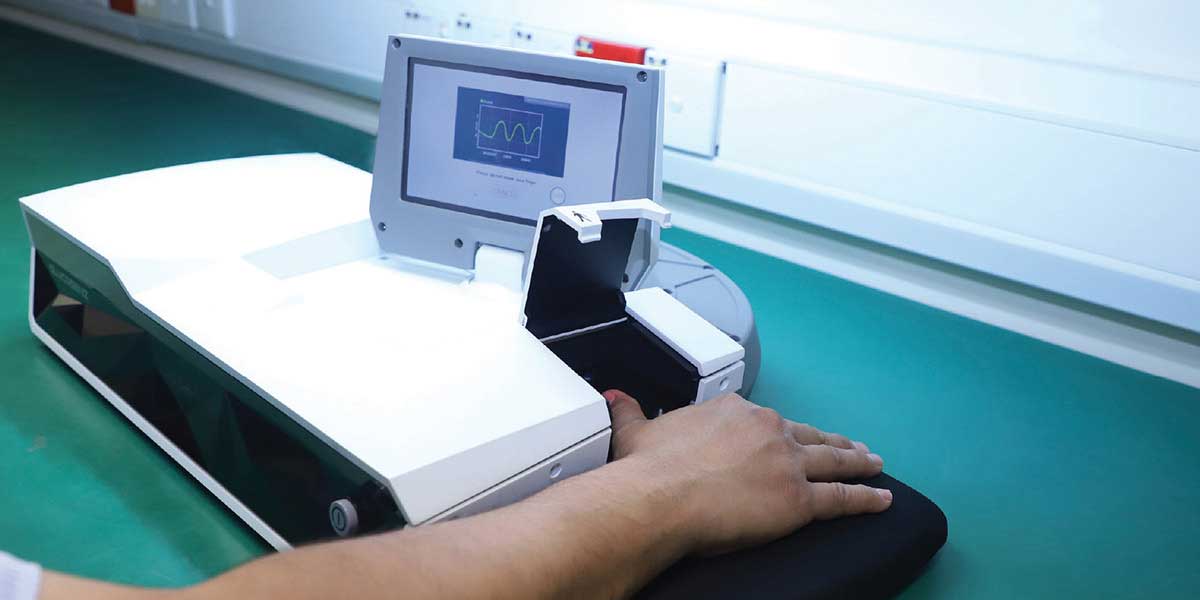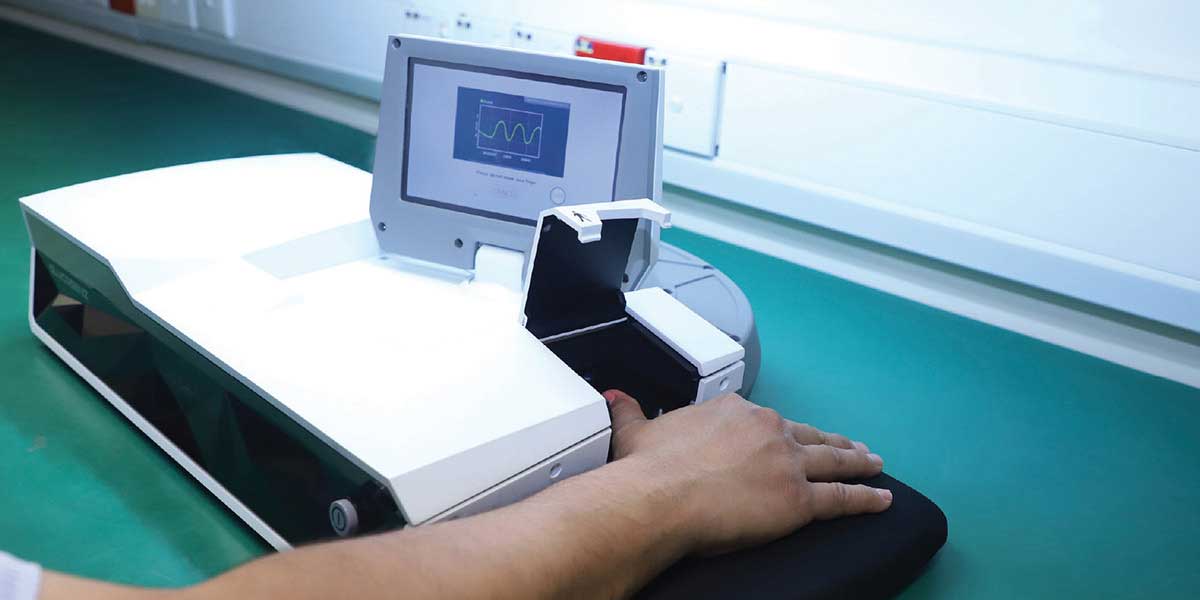 Checking blood glucose can be a nerve-racking experience for people who have fear of needles. Thanks to the advancement of technology, MIMOS has developed Glucosenz, a non-invasive, non-intrusive and painless blood glucose test device that uses light-based sensors, which means there is no need to draw a blood sample.
It operates by using machine learning, artificial intelligence and photonics to detect, analyse and predict blood glucose level from the blood capillaries of the human thumb without piercing the skin.
The user places his or her thumb on the device, and light will be projected on the thumb. The light is then reflected and collected by a fibre-optic probe that guides it to a detector.
The light spectrum is then analysed by a built-in software. Finally, the blood glucose level result in mmol/l will appear on the LCD display.
The fundamental research of GlucoSenz was conducted in collaboration with Cyberjaya University College of Medical Science (CUCMS); Universiti Kebangsaan Malaysia's (UKM) Institute of Microengineering, Nanoelectronics and Universiti Putra Malaysia (UPM) and Hospital Universiti Kebangsaan Malaysia (HUKM).
Glucosenz was recently exhibited at the Aspirasi Keluarga Malaysia in Kuala Lumpur Convention Centre from December 9 to 12.
Related links: