Published on: October 09, 2017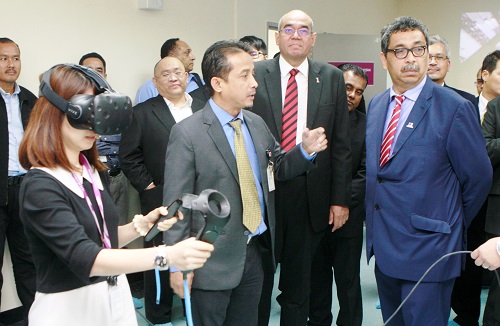 People of the future can relate and interact better with the real world. Imagine a stalled train inside a tunnel with none of its engineers on board. In the future, it is possible to visualise the stalled train, locate the error and make the necessary rectifications remotely. The technology is, in fact, already being tested and used by companies in a number of countries today. Augmented Reality (AR) – the technology that enhances people's interaction with the real world – is one of the nine pillars of the Fourth Industrial Revolution. In creative innovation areas such as industrial design, the integration of AR is indeed revolutionary.
With AR, designers at MIMOS can incorporate Malaysian design elements and features onto existing foreign industrial products such as the Klang Valley MRT train, which is engineered by Siemens AG and designed by BMW Group DesignworksUSA. The design can then be realised using a 3D-printer.
The MIMOS Design Centre will be showcasing their current work at the National Innovation and Creative Economy (NICE) Expo 2017, to be held from Oct 12 to 16, 2017 at Technology Park Malaysia, Kuala Lumpur. Come and experience this mind-blowing technology!
Related story