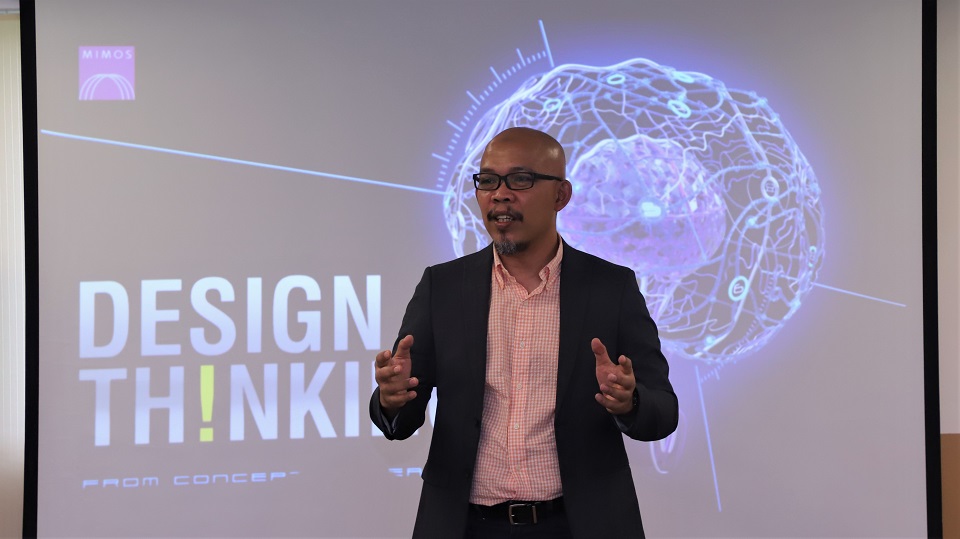 Training programmes in concepts such as Design Thinking will become increasingly critical for the next generation of researchers, engineers, designers and manufacturing managers to prepare themselves for new opportunities and inspire the creation of innovative solutions to new challenges.
Understanding this need, MIMOS' team of industrial design specialists conducted a five-day "Design Thinking – From Concept to Reality" programme to help companies to better understand their problems, towards developing better products and services in line with Industry 4.0.
The programme was led by award-winning industrial designer Saharudin Busri, who is also MIMOS' Head of Industrial Design.
Participants learnt the challenges in re-imagining new solution opportunities and how to develop more innovative, robust and user-centric solutions.
With the help of tools such as method templates, participants made use of practical Design Thinking methods at every stage of their problems.
Meanwhile, the public had the opportunity to view of some of MIMOS' award-winning product designs at the Reka Malaysiaku Exhibition held at the National Art Gallery.
Some of the designs which were displayed from 30 July to 10 November included the F1-inspired wheelchair; a fully-collapsible luggage suitable for frequent travellers called GooBag; and T-Raxtor, a compact multi-purpose agricultural vehicle equipped with the latest technology to assist farmers in planting and harvesting crops.
Related news
Moulding next gen of industrial problem solvers