Empowering industries | Continuing its capacity and capability building initiative, MIMOS conducted its regular workshops and training courses for industry players and future talents to help them develop knowledge and skills in the E&E and 4IR-related fields.
IV&V Workshop & Awareness programme (Oct 20 to 22)
Independent Verification and Validation (IV&V) Workshop and Awareness is a software testing programme that involves MIMOS, Home Ministry and Immigration Department, where IV&V test managers gathered to exchange their ideas.
Digital Back End Design Training (Nov 8 to 19)
Participants from universities and industries were given an overview and practical module of digital back end design.
Design for Testability Training (Nov 15 to 18)
MIMOS provided an interactive lesson on IC design techniques and chip testing. Participants also learned manufacturing tests to ensure no defects could affect the product's function.
Automotive Interior Design Training (Nov 15-18)
Universiti Malaysia Pahang (UMP) participants were given a better understanding of automotive design process, design thinking, design methods, and ergonomics aspects.
Overview of Wafer Fabrication Training (Nov 19)
Universiti Tun Hussein Onn Malaysia (UTHM) participants learned the wafer fabrication technology, its operations, fabrication processes, cleanroom environment as well as cleanroom design and airflow.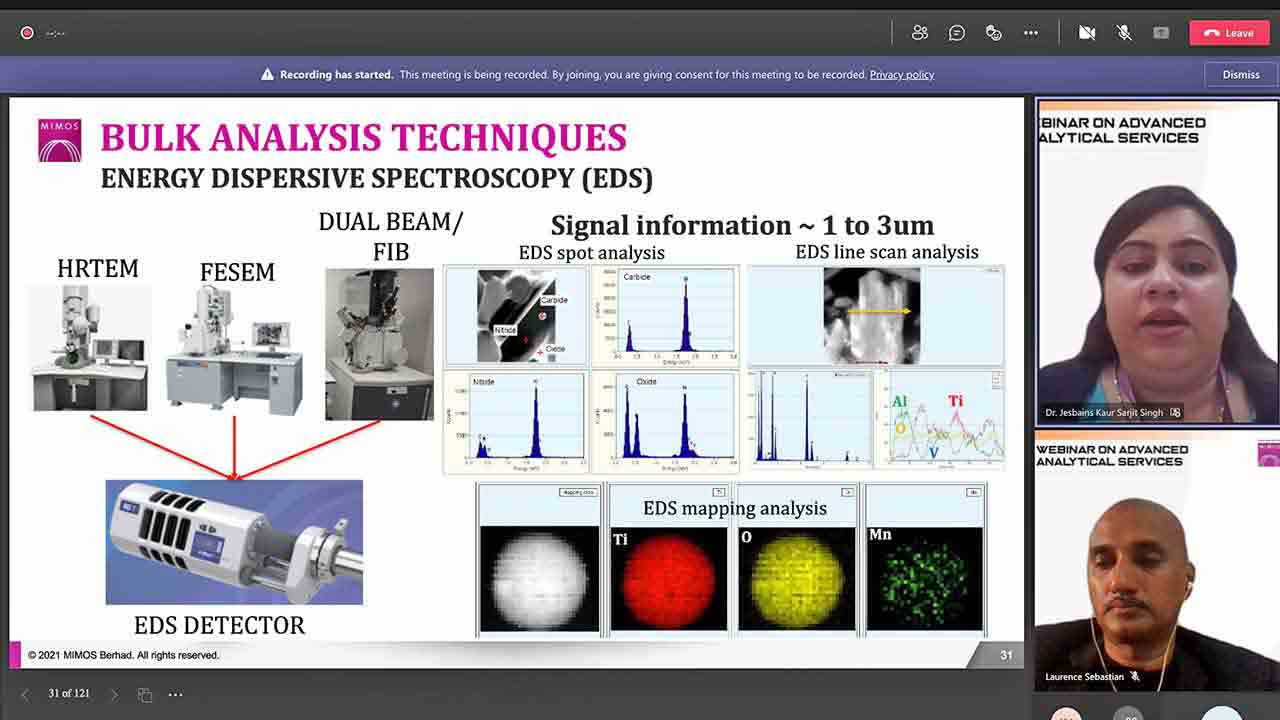 Troubleshooting of Electronic Devices using Failure Analysis (Nov 25)
UTHM and INTI University students were trained to ace in troubleshooting techniques using Physical Failure Analysis, covering Field Emission Scanning Electron Microscope, Transmission Electron Microscope, Nano-indentation Material Analysis and X-Ray Photoelectron Spectroscopy, among others.