Besides developing technology solutions for the industry, government and people in general, MIMOS is also dedicated to making technology works for the environment. To reduce electricity consumption of streetlights, MIMOS has developed a smart controller called Mi-LUMENS, an Internet of Things (IoT)-based real-time energy monitoring and control for LED streetlights.
Mi-LUMENS saves energy with technology
Mi-LUMENS enables users to switch on and off the lights; adjust dimming levels; and monitor real-time operational state and power consumption, thus reducing carbon emission. These operations can be administered remotely via a dashboard and mobile devices.
The benefits of Mi-LUMENS include its long-range ability to reach several kilometers in line-of-sight (LOS); large-scale supports with hundreds of nodes per gateway; self-healing nodes that can re-route data via good known links; two-way communication whereby nodes can send and receive data; and mobile-friendly that can be operated via the mobile phone.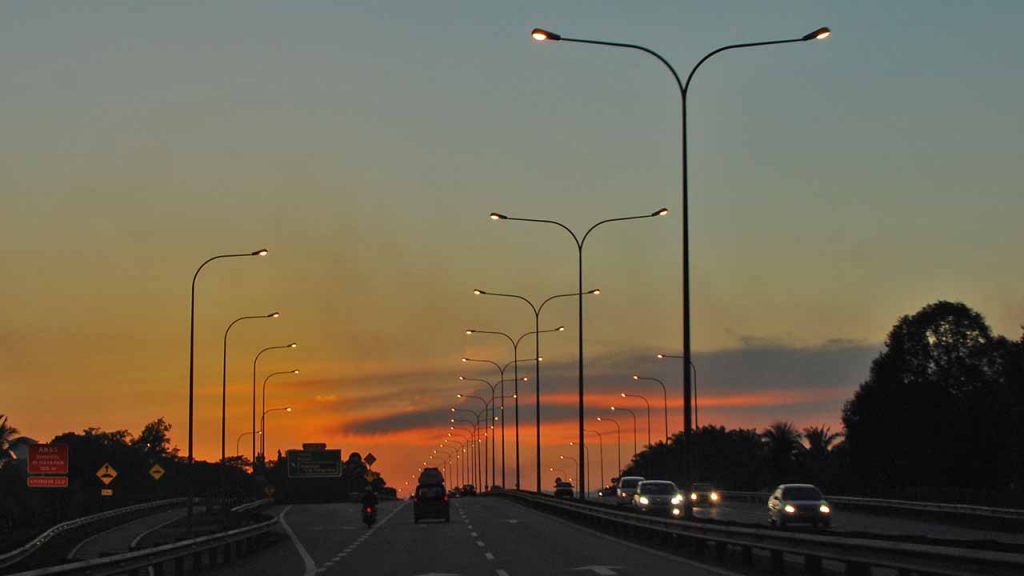 The smart streetlight system was promoted at the Aspirasi Keluarga Malaysia on December 9-12, as well as at the launching of HRD Corp on December 2.
Another energy-saving innovation is for facility management, where MIMOS collaborated with iCEE International Sdn Bhd to develop a smart chiller system that incorporates IoT for greater power efficiency, significant cost savings and a lesser carbon footprint.
The chiller plant is a centralised system that cools the air of a building and provides an air-conditioning portion of Heating, Ventilation and Air-Conditioning (HVAC) system. It is essential in maintaining the temperature and humidity of a building.
With the incorporation of wireless sensors, they periodically measure and upload temperature and humidity readings to a central server. Using Artificial Intelligence (AI), the system adaptively learns and predicts real-time heat load requirement of the facility, therefore optimising chiller operation based on current demand.
The smart chiller system was also featured at the Launching of HRD Corp.
Related links:
100-day Aspirasi Keluarga Malaysia programme to highlight ministries' performance (The Star)
Aspirasi Keluarga Malaysia: Rakyat boleh lihat kejayaan 100 hari semua kementerian, agensi kerajaan