The Internet of Things (IoT) is a concept not yet well understood or developed at scale. Ask people on the street "what is IoT", chances are only few would say they know what it is, although they may be daily users of the Internet, who may be more than familiar with pocket gadgets, the social media, and terms like mobile data, smart apps, network connectivity and cloud storage.
But the low or non-awareness of IoT does not necessarily mean non-existence. In some cases, users of the Internet-connected devices or services are not even aware of the various technologies working behind the conveniences they enjoy. Take for example the messages, reminders or tips you receive on your mobile, as a result of using certain apps – at times the messages seem to be busybodies who always know your locations and activities – but they are most of the time helpful, and you can choose not to receive them just by switching off your connectivity to the services.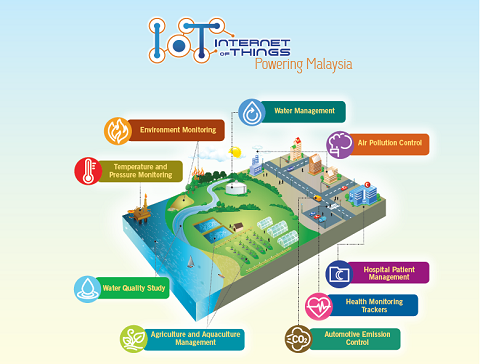 What's clear now is that people today are hungrier for information than ever before. As the world becomes more competitive, people want more knowledge on their surroundings. They want advanced – or at least current – technologies; to manage their processes, manage their work or business, gain efficiency, and maintain their homes, health and even holidays.
The ways that IoT can add value to governments, businesses and individuals are limitless, and growing as people continue to look for the next product or service to complement their goals.
Related content