MIMOS continued to reach out to the industry players, academia and relevant stakeholders by offering them industry-standard training programmes that covered electrical and electronics (E&E), information and communication technology (ICT) and industrial design-related skills.
As human capital development is essential to meet industrial requirements, MIMOS believes that the provision of platforms for scientific and technical excellence – be it physical or virtual – will produce a highly-skilled workforce.
Industry standard training programmes
i) Semiconductor Wafer Fabrication Process
On April 1, MIMOS held a training that provided hands-on experience on the intricate semiconductor manufacturing process. Participants were given an overview of each processing technique, Failure Analysis principles and procedures; package level testing as well as equipment and hardware maintenance.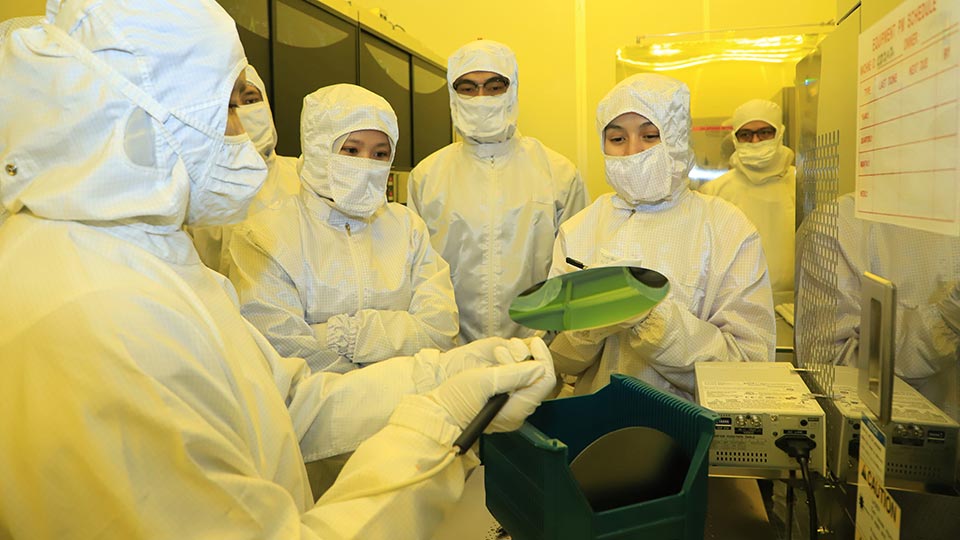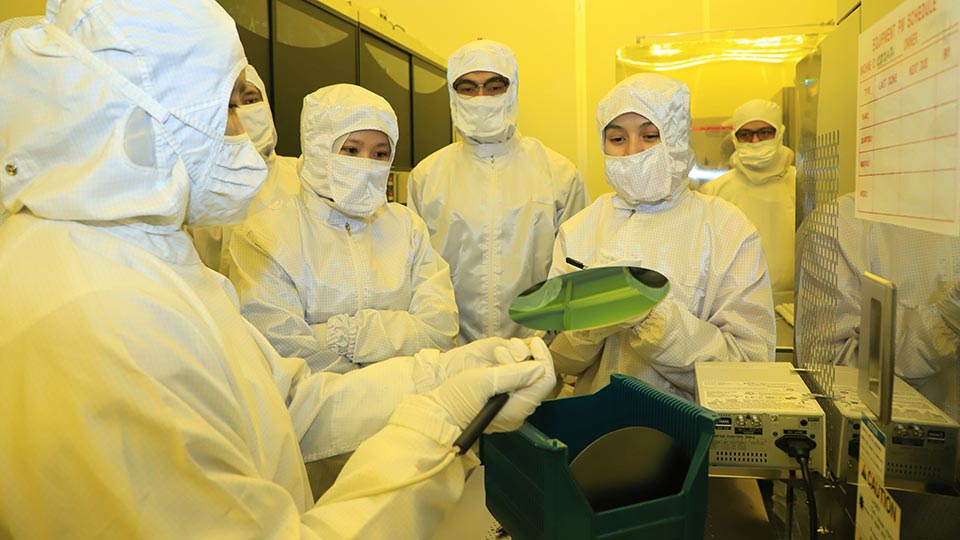 ii) Certified IoT Specialist (CIOTS)
Continuing its innovation culture, MIMOS hosted CIOTS training from April 5 to 7 and June 14 to 16. The course introduced the core concepts of IoT, the role and scope of smart sensors, machine learning, data analytics and cloud computing. Led by MIMOS award-winning research scientist Ir. Dr. Nordin Ramli, participants learned the IoT open innovation platform, big data predictive analytics as well as hardware platforms and operating systems commonly used for IoT.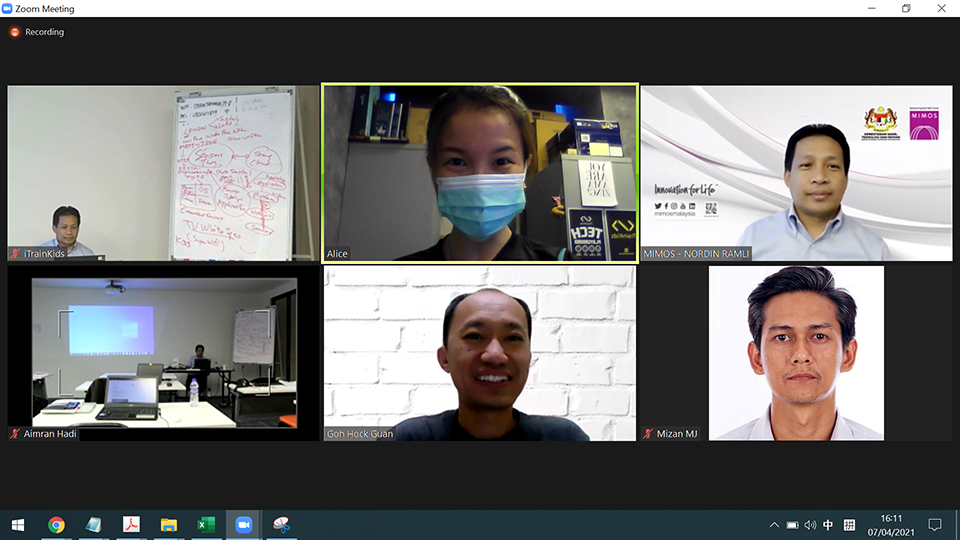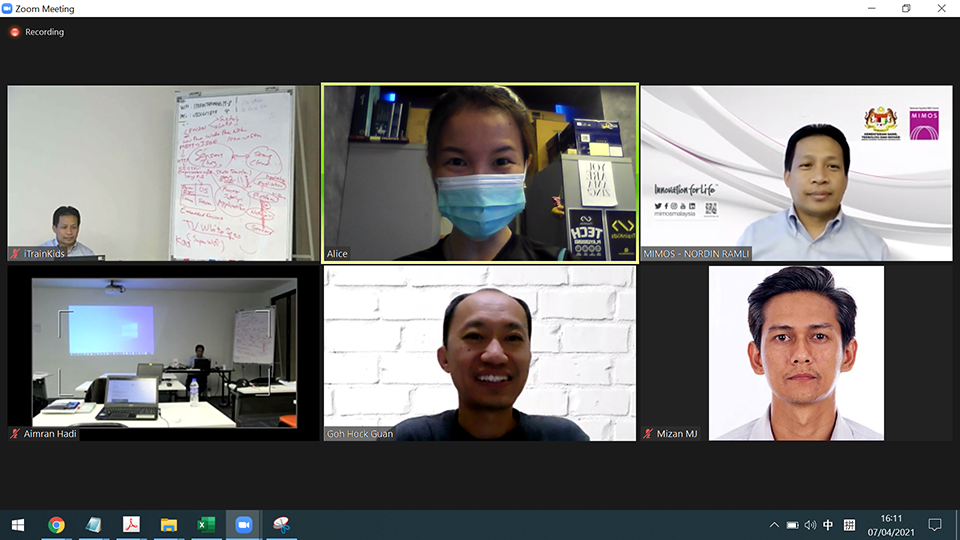 iii) Post-School Finishing (PSF) Training – Design for Testability (DFT)
One of our commitments is to help enhance technical skills among the younger E&E generation through PSF Training – DFT. Held from April 14 to 16, graduates from various universities were given an interactive lesson on IC design technique that makes testing a chip possible and cost-effective. They also learned the importance of manufacturing tests to ensure no defects could adversely affect the product's function.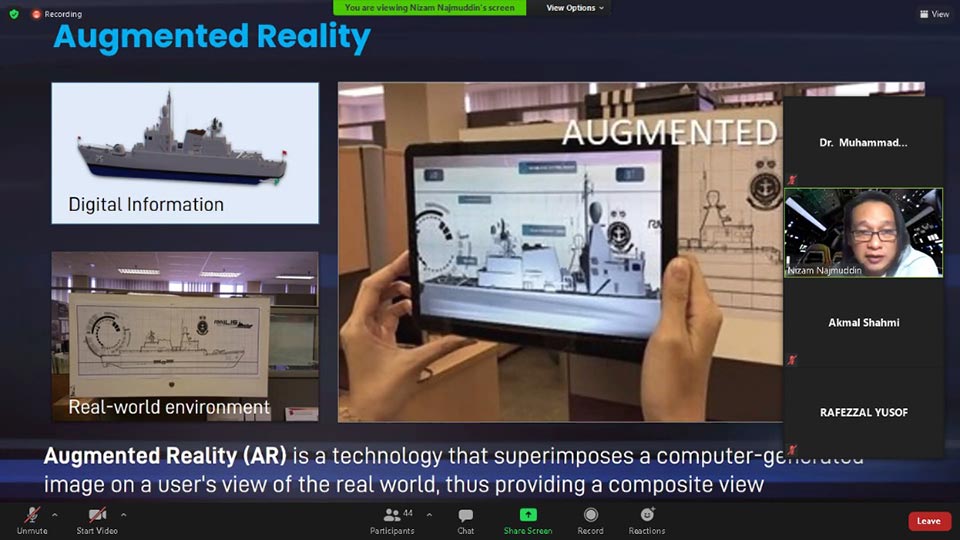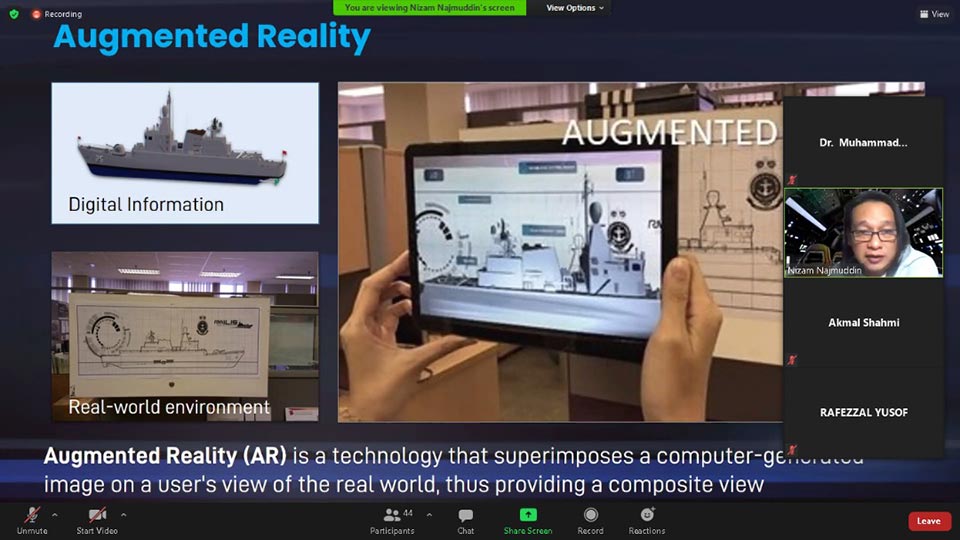 iv) Automotive Exterior Design
Understanding the need to have proper design development in creating a brand identity and emotion for a product, MIMOS hosted Automotive Exterior Design Training from May 24 to 25. Guided by MIMOS award-winning industrial designer Saharudin Busri, Universiti Malaysia Pahang (UMP) participants gained knowledge on automotive design segmentation, design process, sketching techniques, computer-aided styling and automotive 3D visualisation.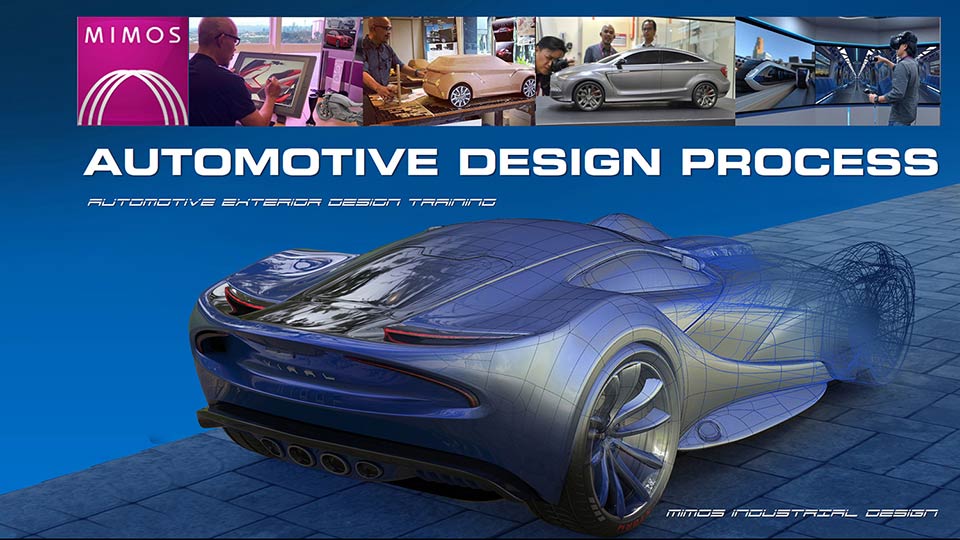 v) Overview of Wafer Fabrication
UCSI University students had the opportunity to learn the wafer fabrication process and its evolution of processing technique. Held on May 28, the online session gave insight on wafer fabrication technology covering wide range of services including Failure Analysis; package level testing as well as equipment and hardware maintenance.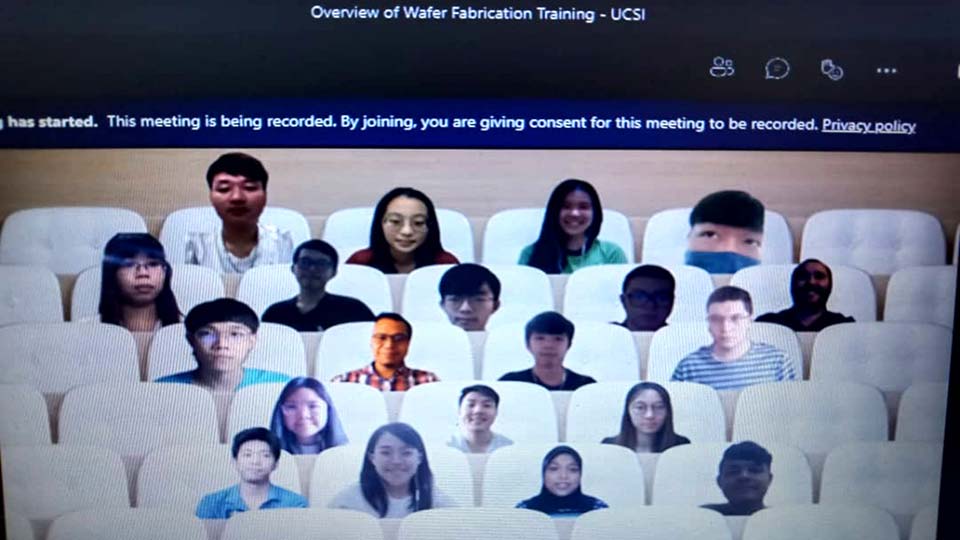 vi) Design Thinking- From Concept to Reality
MIMOS has been a centre of reference for small and medium entreprises (SMEs) and big companies not only for its technological capabilities but also for its expertise in product development. From June 24 to 30, MIMOS hosted 'Design Thinking- From Concept to Reality' courses to help companies to better understand their problems towards developing better products and services. The session explored ways to empathise with end users, reframe problems, develop creative insights, and prototype solutions to create measurable values.