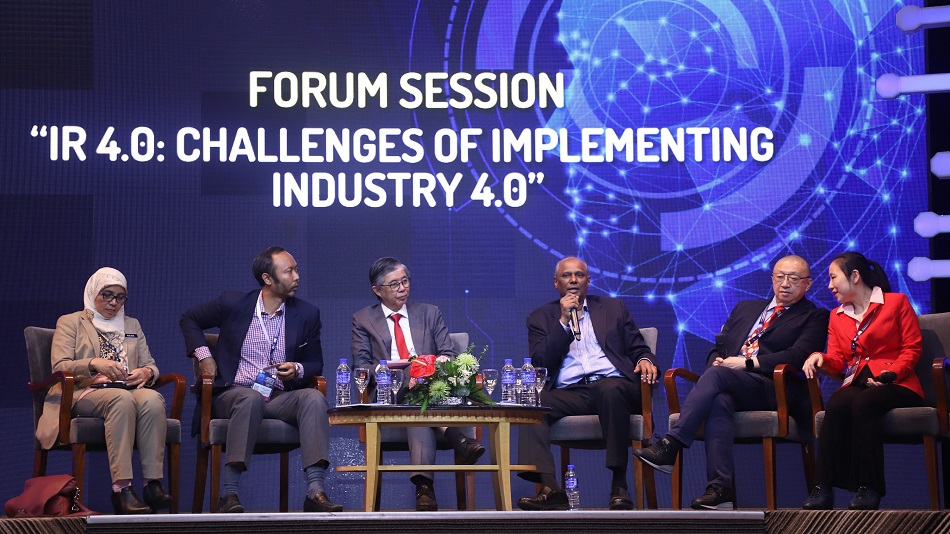 Eminent figures from the government, industry and academia recently deliberated on the importance and impacts of digital transformation during a three-day International Conference on Industry 4.0: A Global Revolution in Business, Technology and Productivity held at SEGi University in Petaling Jaya.
Held from 14 to 16 October, experts from universities and industries exchanged their ideas on addressing new trends and challenges; emerging technologies and progress in Industry 4.0 adoption.
Prime Minister Tun Dr Mahathir Mohamad in his keynote address said companies in Malaysia need to change their business strategy to remain competitive, from being technology traders and users to becoming technology creators.
MIMOS Chief Technology Officer Thillai Raj was one of the panellists at 'IR 4.0: Challenges of Implementing Industry 4.0' forum session, where he gave insights into the world of advanced technologies that lead to industry transformation, and challenges associated with it.
The conference followed a string of collaborations between SEGi University, industry players and government agencies including MIMOS to further advance Malaysia's role in driving Industry 4.0 adoption.
In May, the university signed a memorandum of agreement with MIMOS to undertake collaborative research in Artificial Intelligence (AI) and related technologies. The partnership also marked the formation of the SEGi-MIMOS Centre of Excellence in AI where both parties will leverage on each other's expertise.
Related news
SEGi University IR 4.0 Conference features Dr M, experts industries