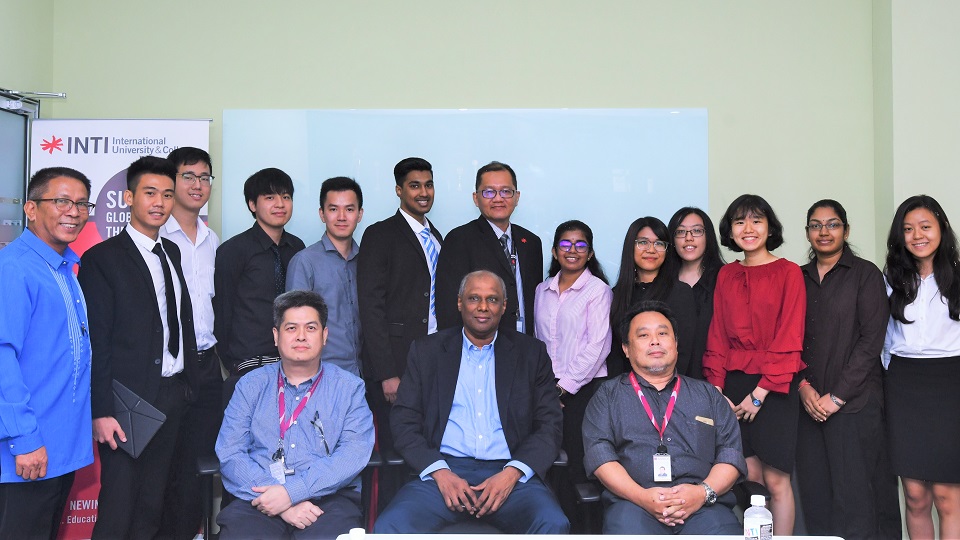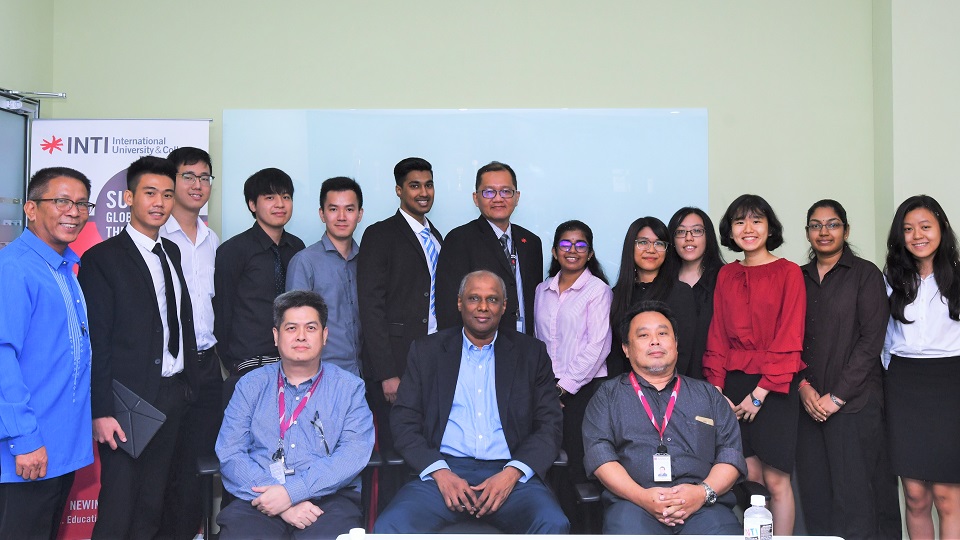 MIMOS Chief Technology Officer Thillai Raj recently presented a talk at International College Penang as a part of the INTI Leadership Series 2019, a programme to nurture future innovative leaders in the Fourth Industrial Revolution (4IR).
Participants were given insights into the world of cutting-edge technologies that lead to industry transformation, and challenges associated with it.  During the session, participants were made aware of the roles and capabilities of MIMOS as the national applied R&D centre, and industry needs in the Digital Age.
One of the participants Chee Yik Han said he was amazed by how much MIMOS contributes to the Government in deploying advanced technologies to address certain issues. "Before attending this event, I did not know about MIMOS. In fact, the details and information provided online were still on the surface to my knowledge. However, after listening to the talk, I realised how much MIMOS actually contributes to the Government," he said.
Another student Sara Qistina Sahrizam said she learnt that advanced technologies such as Big Data Analytics and Artificial Intelligence have played roles in solving problems in the country. "I believe if more people knew about MIMOS' work, it would inspire problem solvers to explore multiple possibilities and realise them," she said, adding that she was honoured to meet MIMOS' representatives.
Another participant Yeoh Wei Sheng said he was grateful to be given the opportunity to listen to the talk for he had learnt the significance of AI and Big Data Analytics in the industry, including accounting, which is related to his future career path. "From Mr Thillai Raj's sharing, I gained more understanding on how the technologies play important roles in the real world and how it will impact on our life in the future," he said.
All in all, the session gave INTI students a clearer picture on how advanced technologies help to improve the productivity and effectiveness of industries.
Related link