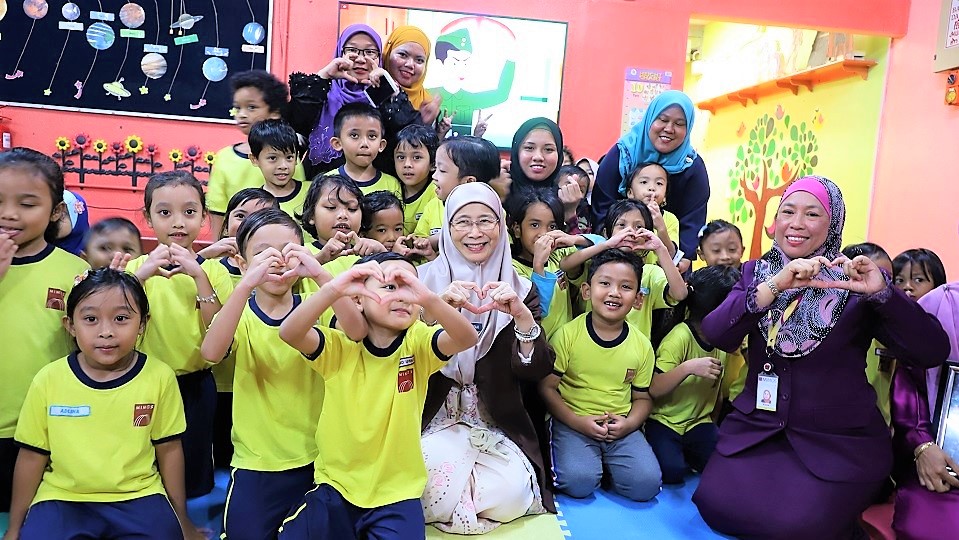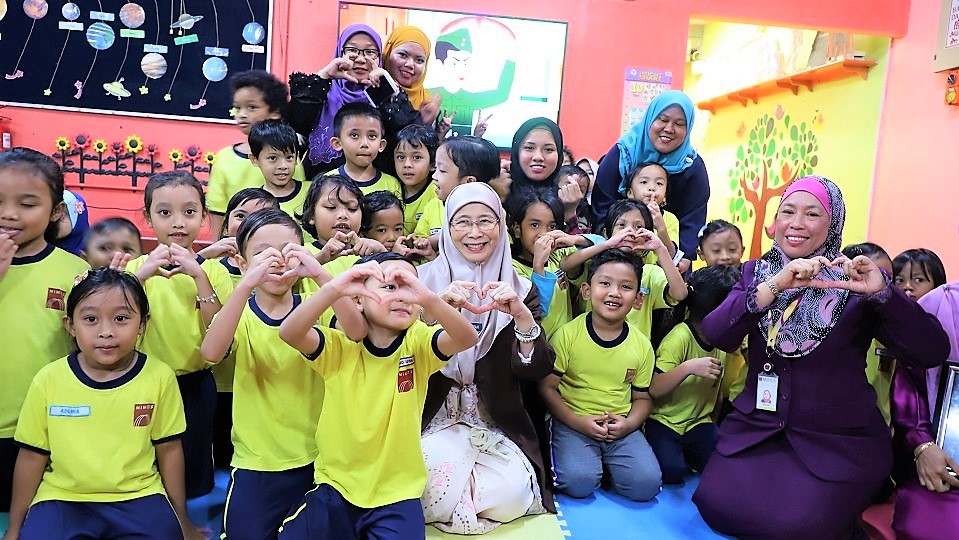 The children and staff of Tadika MIMOS were thrilled when Deputy Prime Minister Dato' Seri Dr Wan Azizah Dr Wan Ismail dropped by the kindergarten during her maiden visit to MIMOS on Nov 14.
Dr Wan Azizah, who is also Women, Family and Community Development Minister, was earlier briefed on the technology solutions deployed at the on-campus kindergarten as part of efforts to provide a safe environment for the children.
The technology solutions included a video analytics-powered surveillance system which can differentiate an adult from a child; automatically detect aggressive activities and behaviours such as climbing; and detect abnormal movements such as unauthorised access in restricted areas.
The system also incorporate a psychometric-based digital assessment for profiling and hiring process, and a communication app for parents as well as teachers to facilitate and monitor daily activities at the kindergarten.
Dr Wan Azizah also spent her time mingling with the children and joined them in several activities.
Related news: