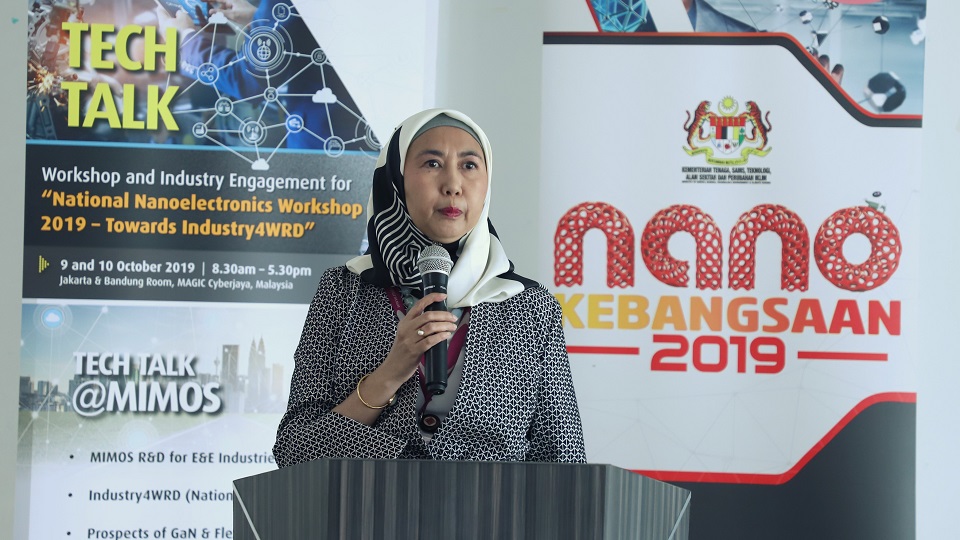 On Oct 9, MIMOS hosted National Nanoelectronics Workshop – Towards Industry4WRD to provide a platform for students, researchers, academics, engineers and industry practitioners to stay abreast with recent and future development; policies, incentives, focus areas and directions in terms of nanoelectronics research and development.
Held in conjunction with Nano Kebangsaan 2019, the workshop saw participants sharing their insights within electrical and electronics (E&E) topics and creating a vibrant environment for design and development (D&D) activities towards supporting Industry4WRD.
There were panel and roundtable discussions where participants deliberated on opportunities and challenges in nanoelectronics.
MIMOS Interim Chief Executive Officer Emelia Matrahah announced two new proprietary technologies namely the Mi-GraphInk and Mi-GraphInkAS.  Mi-GraphInk is a graphene-based conductive ink technology while Mi-GraphInkAS is a graphene-based anti-static ink technology developed as a protective coating agent.