The spread of the novel coronavirus has seen the Government responding swiftly to safeguard the people and economy. Technology has proven to be a potent defence, facilitating virtual presence and contactless connection, which are paramount in breaking the contagion chain. MIMOS has been contributing to the Government in its efforts to address the pandemic challenges and working with our partners to come out with digital solutions in softening the blow of the coronavirus.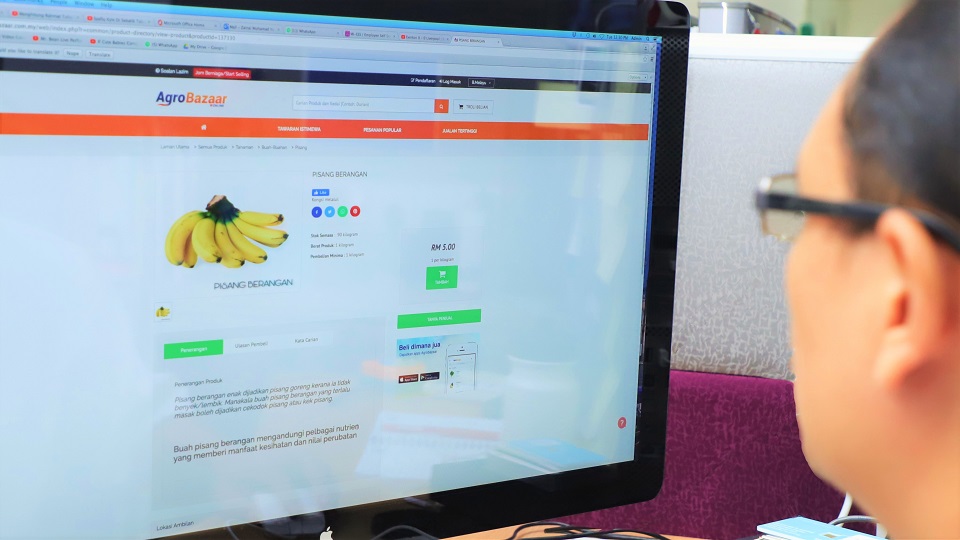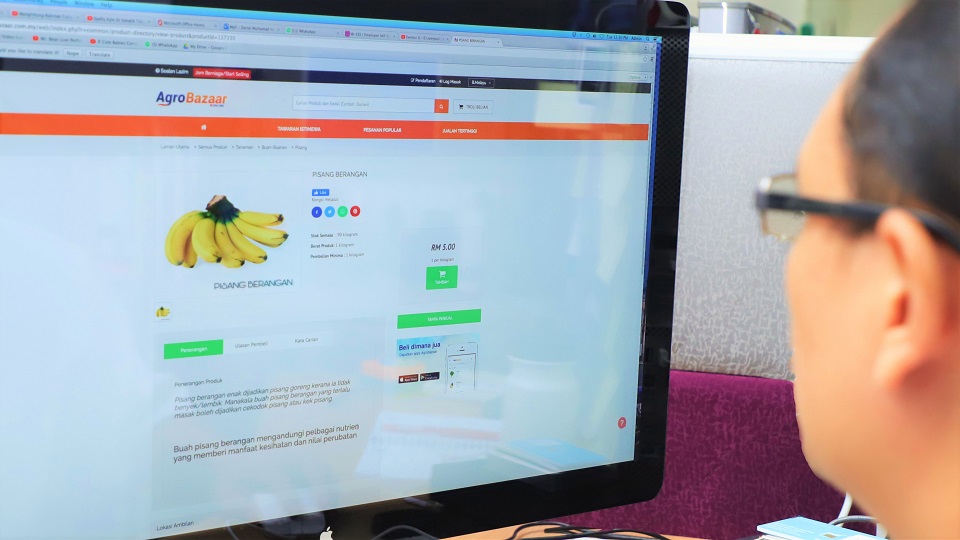 Online food market: AgroBazaar Online
Launched in 2014, AgroBazaar Online has not seen busier web traffic than March's rapid spread of Covid-19 that has forced the Government to restrict people's movements as well as physical interactions. The portal empowers Malaysians to purchase fresh supplies online without risking infection through close proximity interaction.
AgroBazaar Online enables farmers and agro-food producers to sell their products to customers without the need of middlemen or a physical market. The portal serves as an e-market for quality agro-based food products which offer wide choices, fair prices and a sustainable platform for sellers and buyers with reduced supply chain.
Since the enforcement of MCO, sales have been escalating particularly for fresh produce, where a total of 25,588 transactions involving 13,313 stock-keeping units; 5,464 sellers and 71,061 buyers have generated over RM7 million of cumulative sales (as of 8 May 2020).
AgroBazaar, which is wholly-owned by the Ministry of Agriculture and Food Industries Malaysia, has been co-developed by MIMOS, MAMPU, Agrobank, POS Laju and Webonline; and administered by Federal Agricultural Marketing Authority (FAMA).
Related news
FAMA'S AgroBazaar Online to become new normal after MCO — deputy minister
Johor FAMA to expand AgroBazaar app to help locals buy groceries online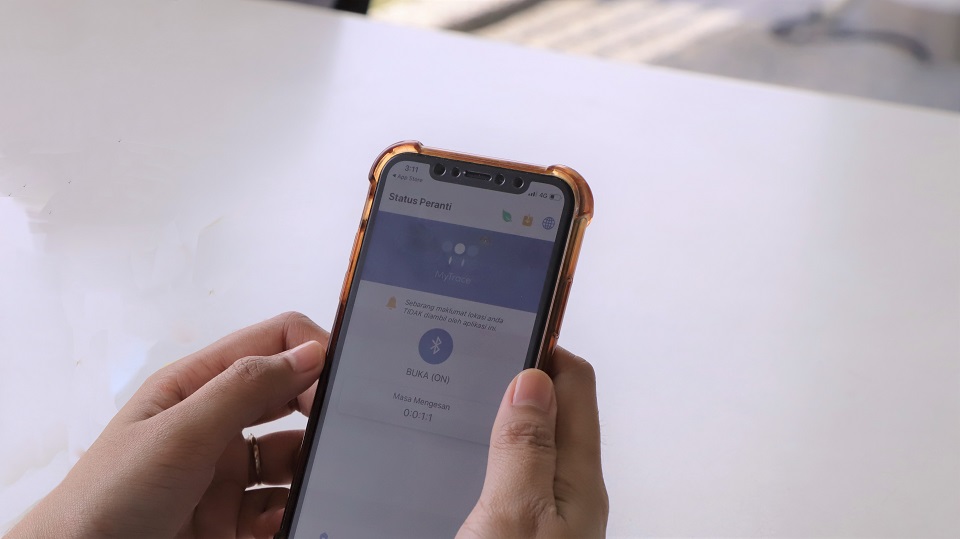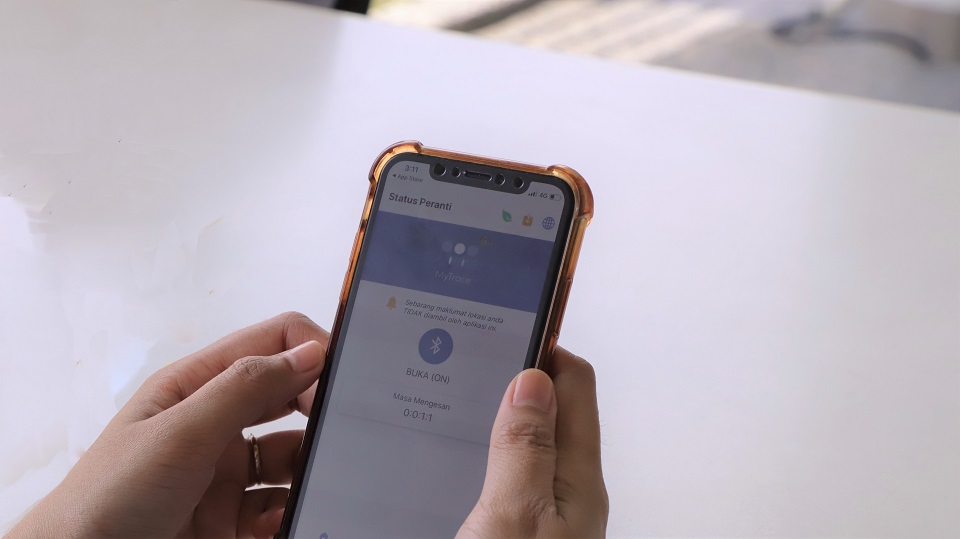 Contact tracing – MyTrace
MyTrace is a contact-tracing app that uses Bluetooth signal to track individuals who have been in close proximity with Covid-19 patients. It collects mobile data, without geo-location tags, which are then anonymised. MyTrace applies a community-driven approach where participating devices exchange proximity information whenever a device with MyTrace installed detects another device with MyTrace within 1-10 meter radius.
MyTrace has been available for download from Google Play Store and Apple App Store since early May. As higher usage of MyTrace means higher app effectiveness, the Government has targeted that the app should reach approximately 60 percent of the total smartphone users nationwide. Vigorous publicity and promotional activities are now ongoing to attract more users.
Related news
Data-from-covid-19-app-mytrace-kept-on-phone-not-govt-servers-says-khairy
Covid-19: 'MyTrace' application to help in contact tracing
Covid-19: 'MyTrace' application to help in contact tracing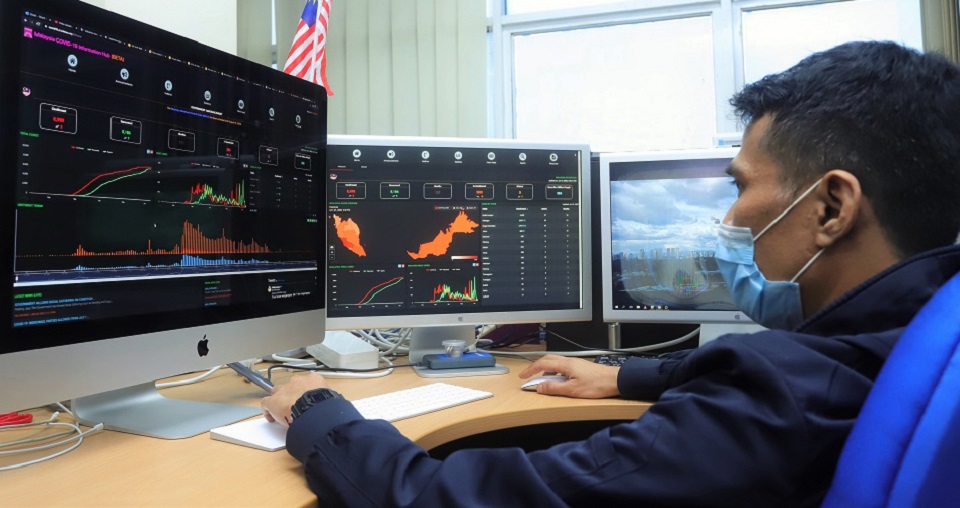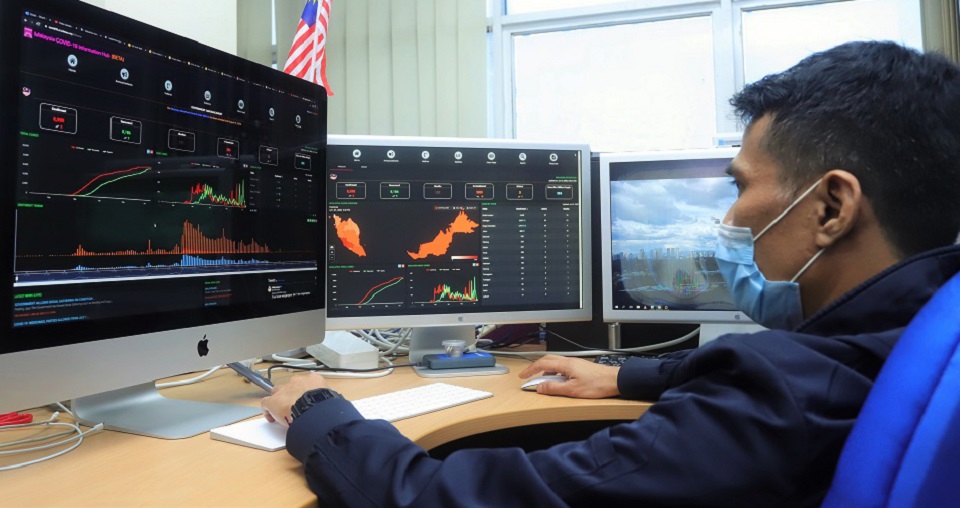 Sentiment analysis: MyC19
While the Movement Control Order (MCO) is intended to break the infection chain, the measures has also impeded many economic activities, which in turn had raised concerns that include loss of jobs, financial uncertainty and food security issues; apart from anxieties on returning to hometowns and fear of getting infected.
The Malaysia Covid-19 Information Hub (MyC19) provides quick and customisable sentiment analysis on Covid-19 related issues so that the Government and relevant authorities can communicate their actions and policies to the general public quickly, accurately and more effectively.
The application uses MIMOS' patented artificial intelligence (AI)-based text analytics system together with MIMOS' other data analysis technologies, where AI-based bots crawl the Internet to acquire content and information posted in Malay, English and Mandarin. The application aggregates information on the progress of the Covid-19 crisis in Malaysia to help relevant authorities, affected sectors and communities make better informed decisions.
Related news
COVID-19: MIMOS Develops Sentiment Analysis Tool for Malaysia