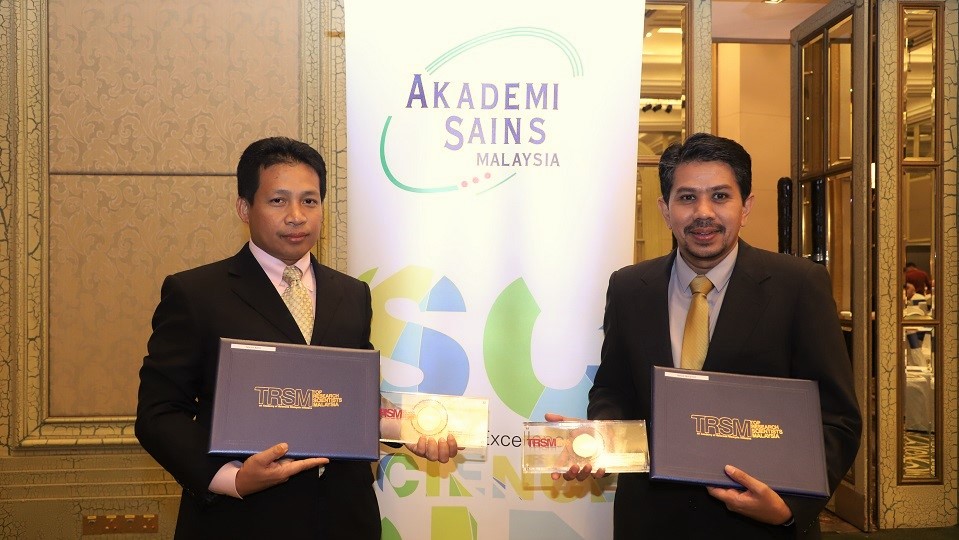 Two MIMOSians – Ir Dr Hafizal Mohamad and Ir Dr Nordin Ramli especially made the company proud recently when they received the 2018 Top Research Scientists Malaysia (TRSM) Award from the Academy of Sciences Malaysia.
Both Dr Hafizal and Dr Nordin are senior staff researchers at MIMOS' Wireless Innovation Lab
The duo received the recognition together with 22 other recipients, from Deputy Energy, Science, Technology, Environment and Climate Change Minister Isnaraissah Munirah Majilis at the Conferment of Fellowship of Academy of Sciences Malaysia and Announcement of TRSM ceremony on Nov 1.
They were selected based on their outstanding academic achievements, notable publications and write-ups.
TRSM is an initiative by the Academy of Sciences Malaysia in line with its focus on fostering a culture of excellence in science, technology and innovation (STI).
The award is aimed at identifying and recognising leading research scientists in Malaysia, and showcasing their accomplishments as role models of excellence, mentors to the next generation and leaders to forge ahead with STI agenda of the nation.
It was also a proud and poignant moment for MIMOS at the event when MIMOS founder Datuk Dr Tengku Mohd Azzman Shariffadeen was conferred the Senior Fellow of Academy of Sciences Malaysia, which he received from Prime Minister Tun Dr Mahathir Mohamad, whom the former often credits as the real founder of MIMOS.
Related link