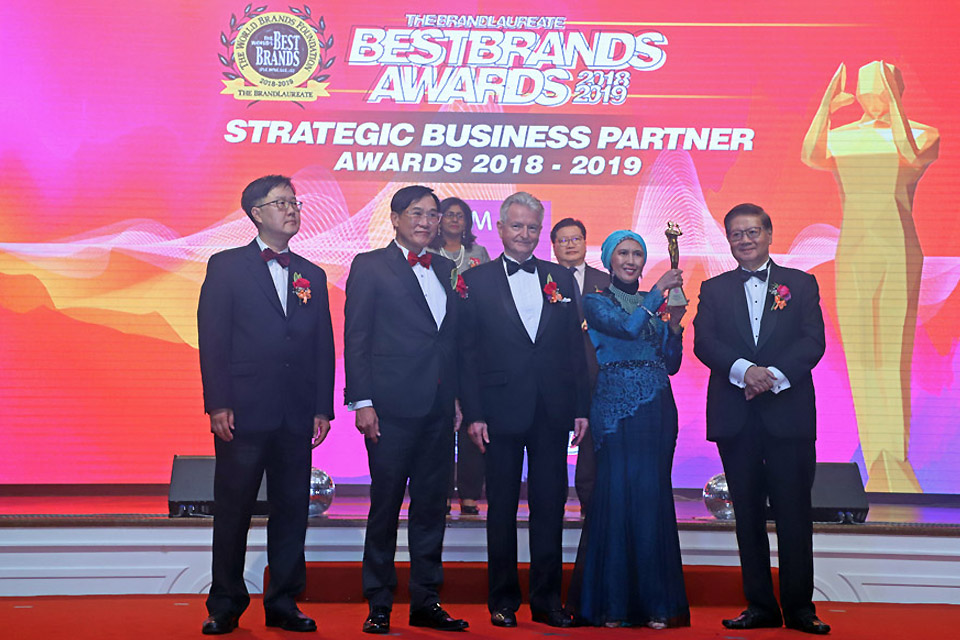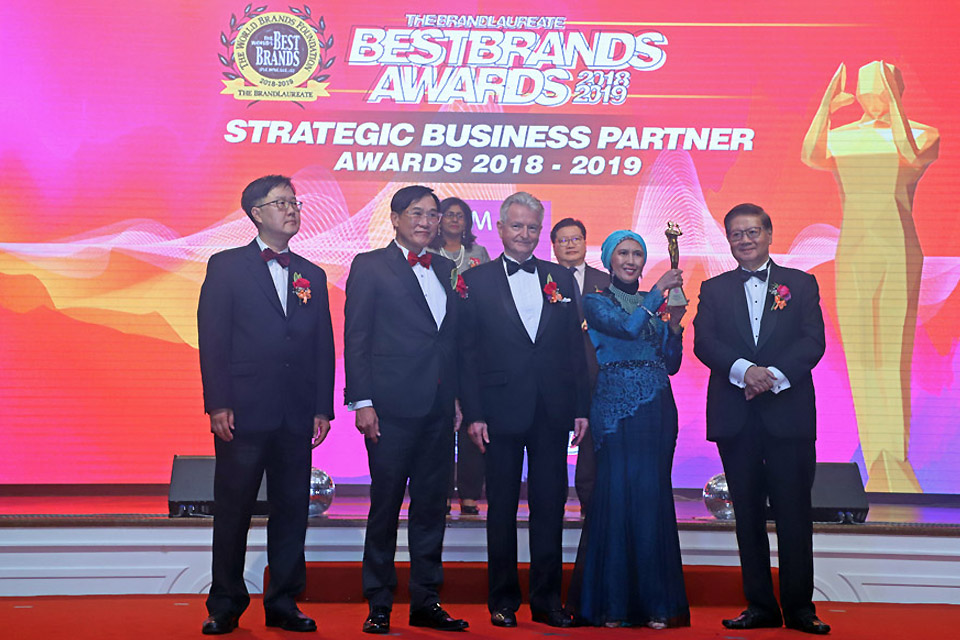 MIMOS has added another feather in its cap after being awarded the prestigious The BrandLaureate BestBrands Award 2018-2019 – The BrandLaureate Strategic Business Partner Award. Among several criteria for the award selection include brand strategy, integrated brand communication, brand performance and brand equity.
MIMOS Interim Chief Executive Officer Emelia Matrahah was on hand to receive the award during the BrandLaureate Gala Dinner on 27 June at The Majestic Hotel, Kuala Lumpur.
Themed 'To Be Heard', this year's award was to celebrate and recognise recipients for having strong brand voice that spelled out what it stands for in order to survive the tough business environment and to do this, organisations need to identify right channels of expression to achieve their mission.
The BrandLaureate BestBrands Awards is an annual award organised by the Asia Pacific Brands Foundation, the world's only branding foundation to recognise brand excellence amongst in Malaysia and the region.
[movedo_video video_link="https://www.youtube.com/watch?v=o5eNKBCDHmU" margin_bottom="100px"]