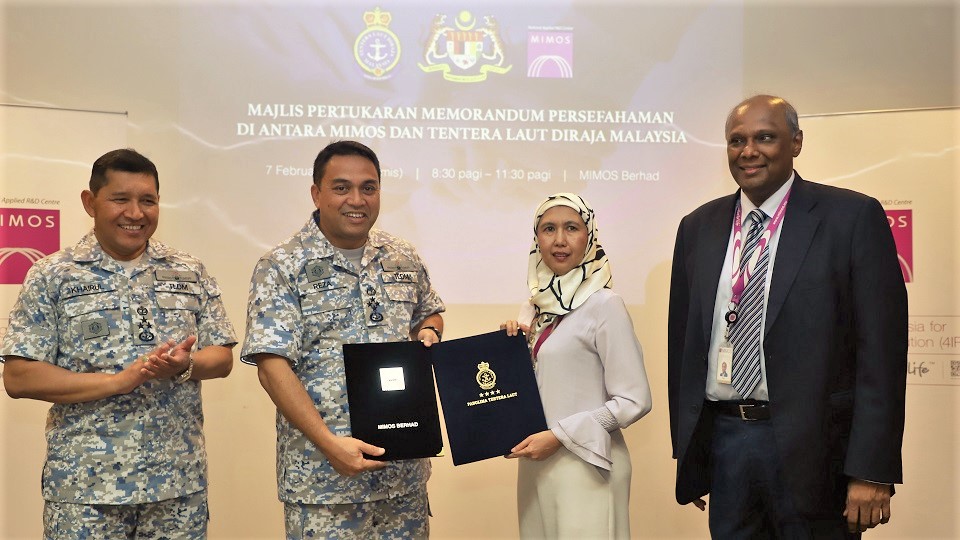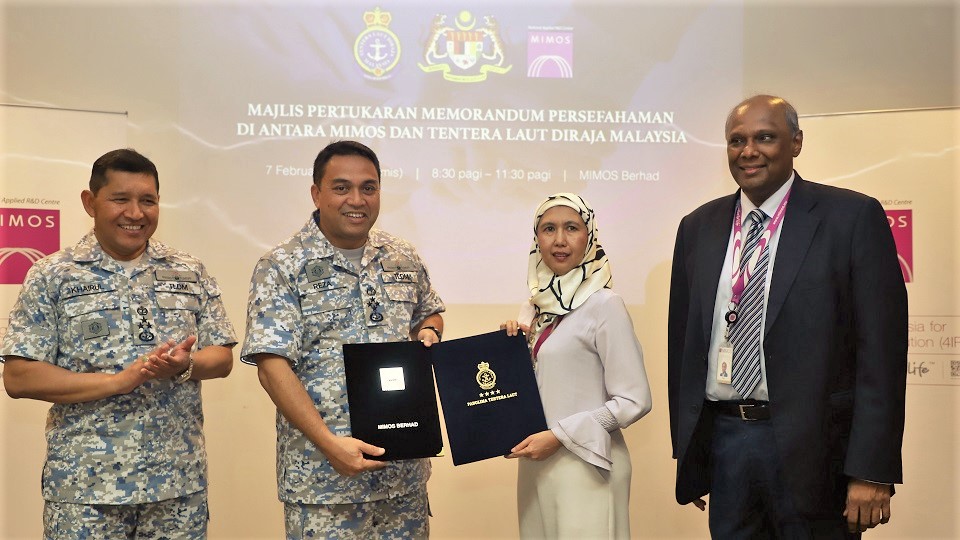 The Royal Malaysian Navy (RMN) has decided to continue partnership with MIMOS in boosting the Navy's information and communication technologies (ICT) capabilities.
On Feb 7, a Memorandum of Understanding (MoU) on a three-year extension of the collaboration was exchanged where RMN was represented by its chief Admiral Datuk Mohd Reza Mohd Sany and MIMOS by Senior Vice-President Emelia Matrahah.
The MoU will see both parties continue to conduct a comprehensive requirement study on RMN's technology solution needs.
Mohd Reza said the collaboration could increase the use of ICT in RMN to replace existing systems.
MIMOS and RMN have been working on a proof-of-concept project for the RMN Integrated Logistics Information System (RMN-ILIS), a system aimed at enhancing the Navy's coordination of its logistics, as well as boosting the naval force's operational efficiency.
Related news
MIMOS, RMN cooperate to boost ICT capability