On 3 July, MIMOS welcomed on board Encik Ahmad Rizan Ibrahim as new President and Chief Executive Officer, taking over from Datuk Abdul Wahab Abdullah who retired after 11 years at the helm of MIMOS. Rizan's appointment by the Ministry of Finance was made after a six-month selection process involving candidates of various backgrounds. Having served in the private sector since starting his career, Rizan said he was pleased that it was finally the time and age that he could serve the government.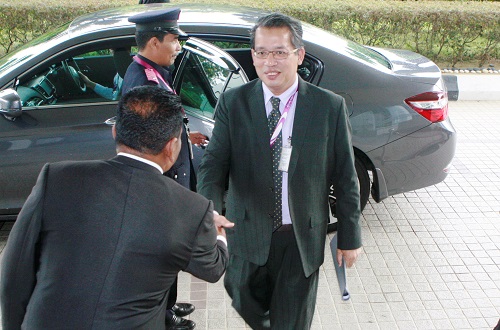 Prior to joining MIMOS, the 54-year old American-educated technology management expert was the Head of Government and GLC for SAS Institute, a USD3 billion privately-held USA-based company. With more than 28 years of multi-disciplinary experience including in technology investment and strategic consulting, Rizan is definitely a man to watch in the next few years.
Clocking three months into office, Rizan is fast to blend in with the MIMOS work culture, while keeping firm to his affable and unassuming style. Rizan said during a briefing session with MIMOS people managers: "I don't like to sit up there (on stage) because (then) I'm not together with you guys… I'd rather be down here and look up to all of you because you are not only my subordinates – you're also my bosses who dictate what we're going to do in the future, jointly."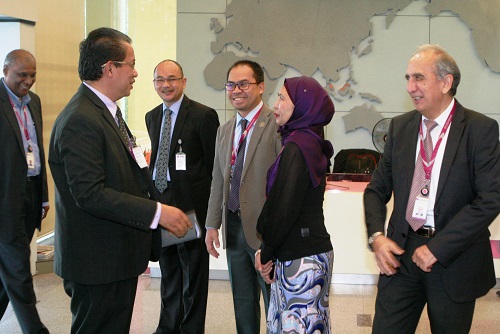 In his first email to all employees, Rizan said: "Essentially, we are just passing by another milestone in our journey, where we sometimes need to look back and take stock before moving forward again. Sometimes big changes are unnecessary, especially if we are already doing the right things in the right way. But sometimes it's also good to pause and ask ourselves again what we want to achieve. We should also be quick in identifying opportunities when they present."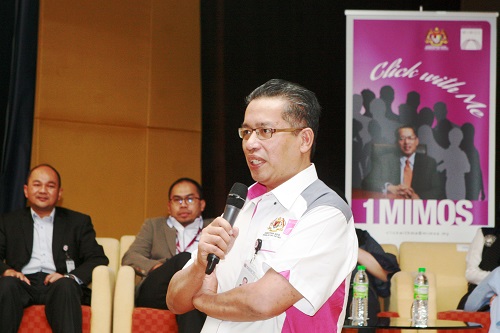 An avid photographer, Rizan was seen placing his enviable shooting gear on his desktop on his first day in office. People in his circle now can view his photo collection that he shares on his social media as he travels about for work and leisure. The CEO is currently in East Malaysia for another week of discussions with potential clients, a trip he calls "CEO goes to market". He has in fact been visiting and in talks with a number of states as well as economic growth corridor authorities, apart from receiving important visitors at MIMOS.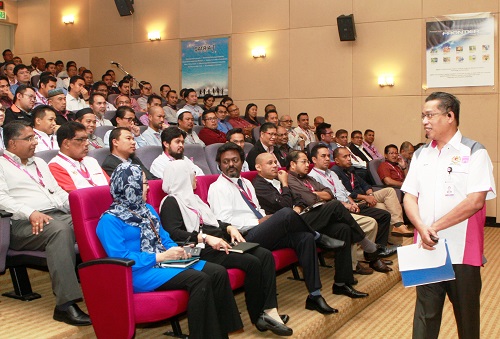 Read the new coverage
MIMOS appoints Ahmad Rizan as new president and chief
MIMOS appoints Ahmad Rizan Ibrahim as new president and CEO
Huawei, MIMOS to identify safety and smart city solutions
How Malaysia's MIMOS and China's Huawei will address public safety gaps across Asia