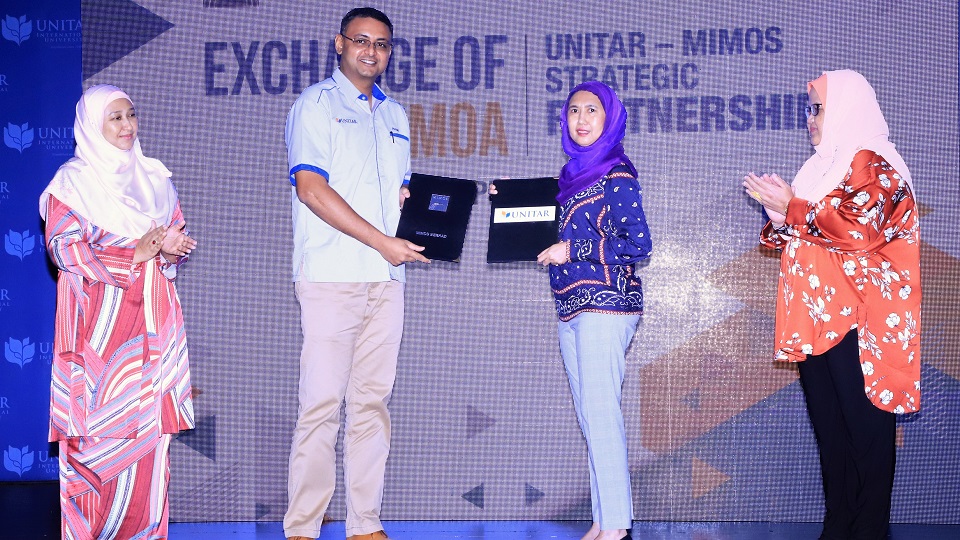 MIMOS formalised a pact with UNITAR International University (UNITAR) to work in a Data Scientist Programme aimed at generating a new generation of data scientists. The memorandum of agreement was exchanged by MIMOS Interim President and Chief Executive Officer Emelia Matrahah and UNITAR Chief Executive Officer Puvan Balachandran, on the sidelines of UNITAR CAREnival 2019 event held at the university's main campus in Petaling Jaya on April 27.
Under the partnership, MIMOS and UNITAR will jointly conduct a training programme to inspire and develop young talents in a bid to produce industry-ready professionals in the field of data science. Both parties will also work closely in creating a sponsorship fund, into which proceeds raised from the Data Scientist Programme will be used to support students from B40 group to pursue their tertiary education in Information Technology studies.
The programme is expected to bridge the gap between the actual requirements of the industry versus data science programmes offered by local learning institutions.
Related news
New generation of data scientists
MIMOS and UNITAR to create fund for B40 students to pursue IT education