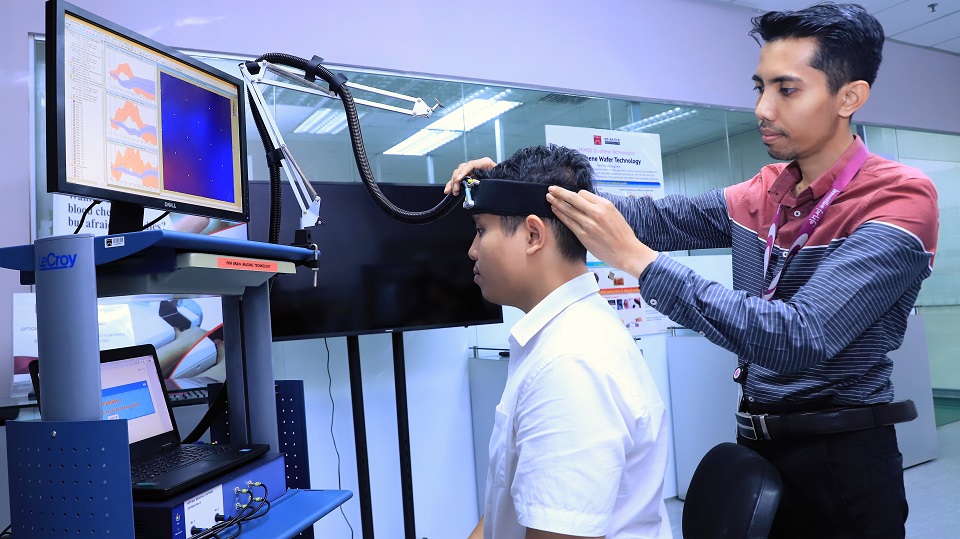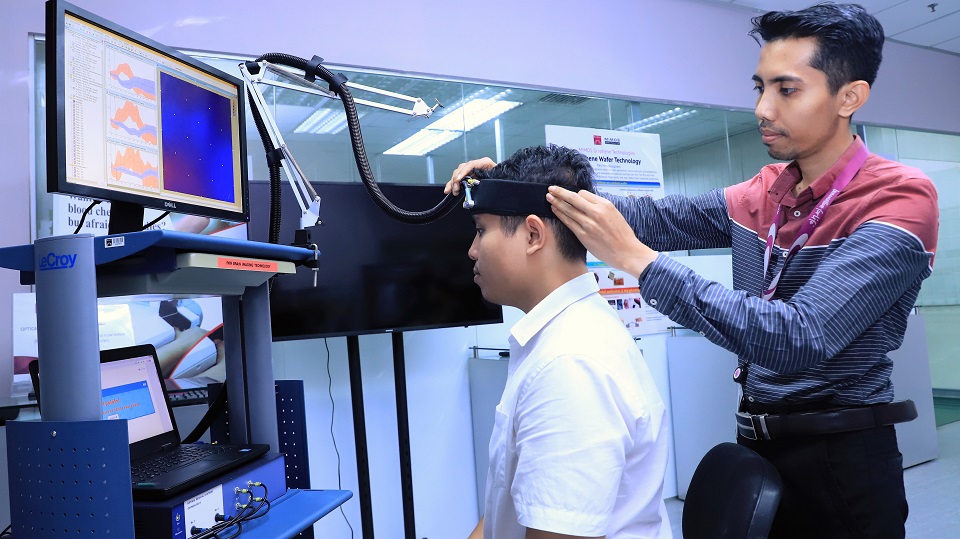 MIMOS has developed a wearable brain-imaging device prototype that can perform hemodynamic analysis on the brain. Using functional Near-Infrared Spectroscopy (fNIRS) as core technology, the device, dubbed the Alzheimer Headband, is expected to emerge as an important complement to Magnetic Resonance Imaging (MRI) scan for early detection of Mild Cognitive Impairment and Alzheimer's disease.
The headband can provide a more accurate analysis (as compared to the current standard of using questionnaires) as the fNIRS equipment can quantify the degree of Alzheimer's disease in order to classify the Dementia classes or categories.
MIMOS had conducted initial clinical studies involving residents of an old folk's home where the researchers had gathered data, with ethical approval obtained from the Faculty of Health Science, Universiti Teknologi Mara (UiTM) Puncak Alam; Faculty of Medicine UiTM Sungai Buloh and the Community Welfare Department under the Women, Family and Community Development Ministry.
Besides UiTM, MIMOS is also working with Universiti Sains Islam Malaysia (USIM) on the application of fNIR for brain imaging. MIMOS is seeking partners who are keen to further develop the Alzheimer Headband. Interested parties can send an email to the research team at zalhan.yusof@mimos.my
Related news