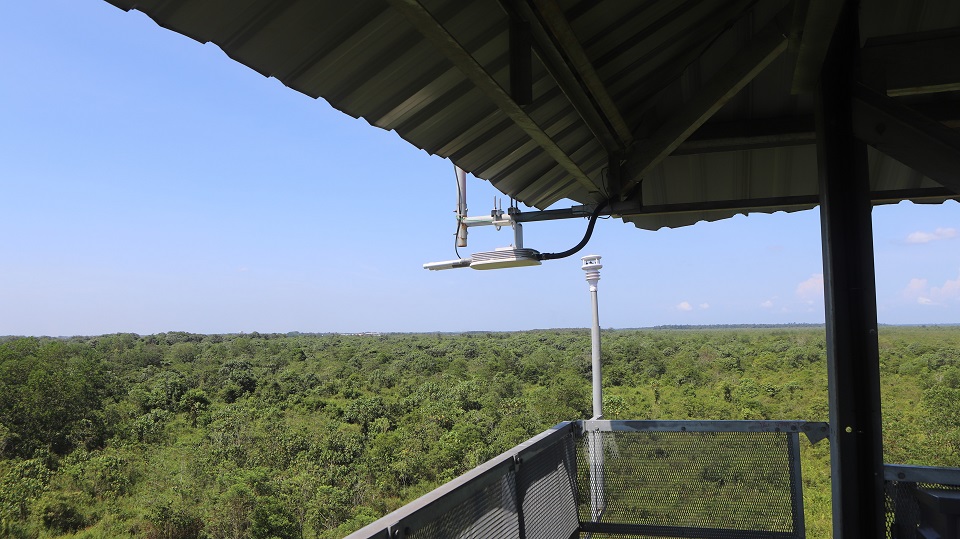 Peat swamp forests hold special importance in regulating climate change, by storing atmospheric carbon in the peat soil. They also play an important role in biodiversity conservation, flood mitigation and regulation of hydrology; besides being a home to natural resources and freshwater supply.
To ensure sustainable management of peatlands, MIMOS and Universiti Putra Malaysia (UPM) have joined forces in developing an Internet of Things (IoT)-based early warning system at Raja Musa Forest Reserve in Selangor to prevent incidents of fire especially during dry season.
As project leader, UPM contributes in the areas of wireless communications and forestry research; while MIMOS provides its expertise in IoT.  The warning system includes several sensor nodes which are installed at one of the high-risk areas to collect data on surrounding environment and peat condition.
The system monitors the surrounding climate and environment by collecting parameters such as air temperature, humidity and pressure; precipitation intensity, ultra-violet index, radiation illuminance, solar radiation power, wind direction and wind speed.
For peat condition, the sensors for soil temperature and humidity are placed together with an electronic piezometer, which is used to measure peat water level.
A nearby lookout tower is equipped with a wireless gateway to collect all data from the multiple sensor nodes in the area. The gateway is connected to the Internet and the data is transmitted to the MIMOS Internet Services of Things (Mi-MIST) platform, a middleware with integrated services that manage smart devices and sensors to enable applications in IoT solutions.
Information on temperature, weather, moisture and water level will be sent to a mobile app, where forest officials can monitor the situation via a dashboard.
The system allows the researchers and forest management community to analyse the collected microclimate data to further understand the peat swamp forest ecosystem. It also serves as a fire monitoring system for immediate human and automated interventions.
Download technology fact sheet