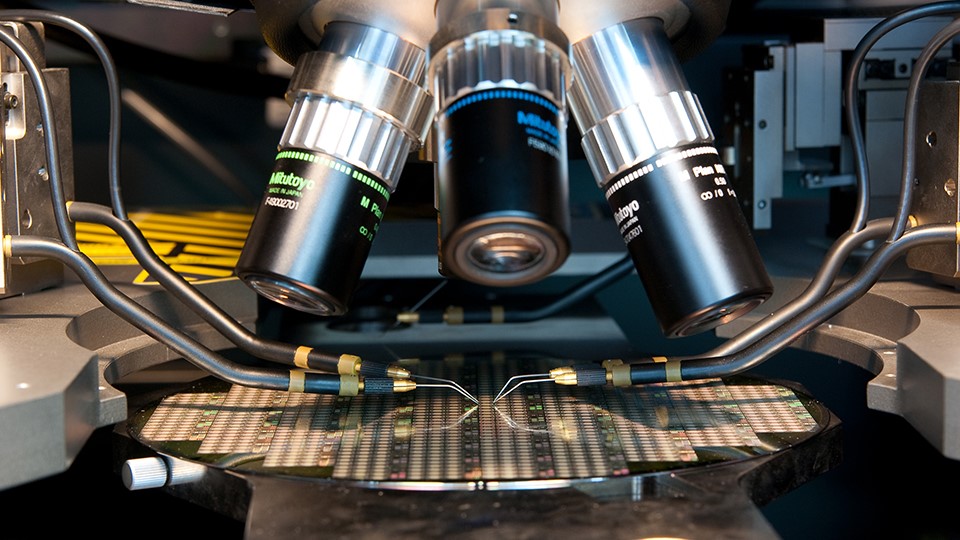 MIMOS aims to build the next generation of successful Malaysian homegrown technology companies as part of its efforts to boost the nation's economic growth.
For the past year, MIMOS has been supporting the economic recovery plan by strengthening its market-driven R&D activities and its core technology pursuits to ensure they meet the market needs and contribute to sustainable socio-economic development.
With an aspiration to create Malaysian technology players with critical mass, MIMOS has set its priority industries that can contribute to the national economic impact especially sectors that have significant output value potential and future exportability such as oil and gas; palm oil and electrical and electronics (E&E).
Under the leadership of President and Chief Executive Officer Dr Iskandar Samad, MIMOS has headed in the new direction where its R&D focuses on economic impact-driven and strategic-driven areas which include:
Renewable energy (RE) and future grids
Electric and autonomous vehicles (EAV)
E&E manufacturing
Automation and sensory in primary industry sectors.
MIMOS is now embarking on several projects that covered RE, EAV, manufacturing and agriculture market segments:
Renewable Energy
MIMOS is developing solar microinverter home and commercial monitoring solutions with real-time notifications and feedback on performance and efficiency. Another solar-related venture is an integrated solar farm monitoring and performance management system.
Electric Vehicle
MIMOS is working on online telematics and charging technology for electric motorbike's battery swap platform that incorporates Artificial Intelligence (AI), Internet of Things (IoT), global positioning system (GPS) and security systems for a unique customer experience.
Manufacturing
The development of an intelligent vision inspection system for quality monitoring is currently ongoing. The system includes machine learning technology for semiconductor manufacturing process, which can be further deployed to other manufacturing fields.
Agriculture
Another project in the pipeline is an AI-powered intelligent harvesting system that can identify harvest-ready trees and boost oil palm fresh fruit bunch yield. MIMOS is also generating an in-line crude palm oil near-infrared spectroscopy analyser system.
On top of that, MIMOS has formed collaborations with strategic partners which include Universiti Malaysia Perlis (Unimap) and Modenas to work on an EAV project, as well as Maxis and Huawei on AI and telecommunication technologies.
The moves reflect MIMOS' commitment to producing new technology companies and pioneering innovative technology pursuits towards growing globally competitive homegrown industry players.[/vc_column_text][/vc_column][/vc_row]