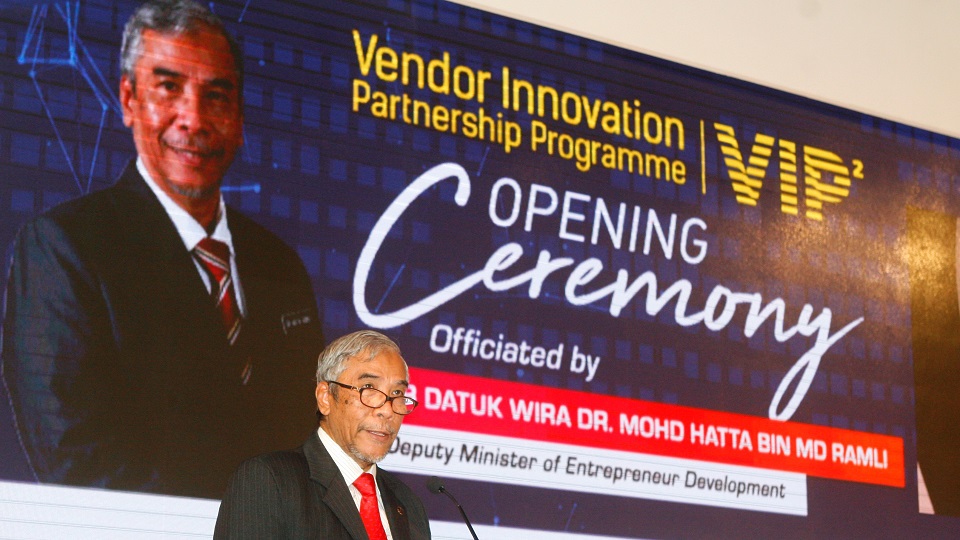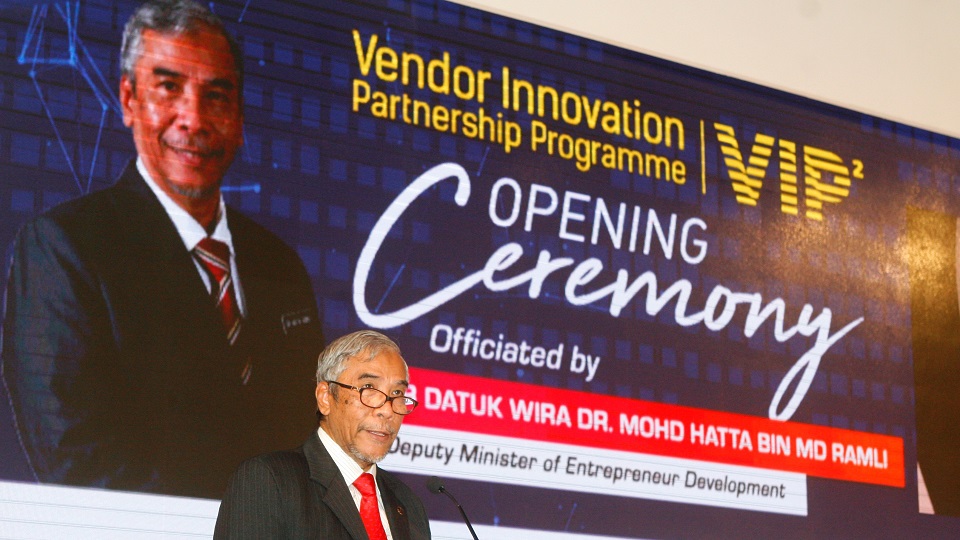 On Nov 13, MIMOS participated in Vendor Innovation Partnership Programme (VIP2) as one of the technical partners.  VIP2 is an initiative under the Vendor Development Programme by the Entrepreneur Development Ministry (MED).
Themed 'Accelerating Growth via Innovation and Technology', the two-day event was held to enable anchors and vendors to showcase their products, services and achievements; explore business opportunities; and strengthen networking especially among small and medium-sized entreprises (SMEs) and Bumiputera entrepreneurs.
As a digital transformation partner, MIMOS is committed to supporting MED's initiatives in strengthening vendors' capabilities by offering know-hows in Industry 4.0 technologies as well as providing related technology support services.
MIMOS also supports industry growth through technology venture and incubation by seeding new partnerships with the local vendors and anchors.
Related news