New economy is defined as the transition from a production-based to an innovation-based economy. It is the convergence of manufacturing, services and high-technologies to produce value-added, technology-enabled, and adaptable industries.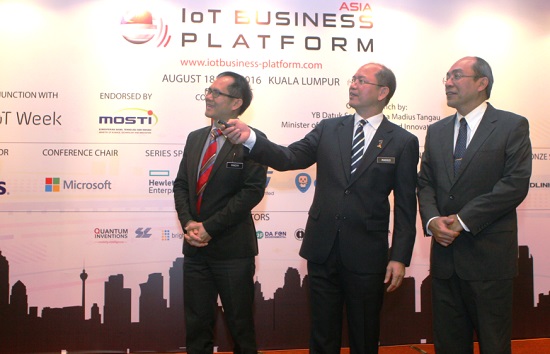 So what is new about the new economy? The Ministry of Science, Technology and Innovation (MOSTI) said the Internet of Things (IoT) would be vital to building the nation's new economy.  While opening the two-day ASEAN IoT Innovation Forum in Kuala Lumpur on 18-19 Aug 2016, MOSTI Minister Datuk Seri Panglima Madius Tangau said that IoT was changing the world today, in the way the Internet did in the 1990s.  "It's going to continue transforming societies and economies," he said.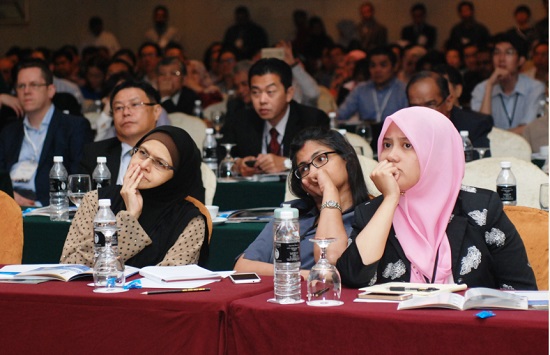 The Internet took the world by storm in the early 1990's and Malaysia certainly was not too far behind in embracing the ground-breaking phenomenon. Later in the decade and into the new millennium, much of government, business and personal activities were being reshaped by the Internet, with dotcoms flourishing and organisations racing to establish a presence on the worldwide web.
Now, enter the IoT, the next evolution of the Internet, and a transformational force in the global new economy.
Madius outlined three key success criteria for IoT; strengthening the technopreneurs' capabilities and capacities in developing IoT-based application and services, developing the IoT industry ecosystem, and positioning Malaysia as the Regional IoT Development Hub. He also said that four market segments have been identified to springboard IoT adoption in Malaysia, namely; Agriculture, Healthcare, Manufacturing and Transportation.
"As driver of IoT Malaysia, MOSTI encourages every party to join hands in seizing the IoT opportunities by creating innovative market solutions," Madius said.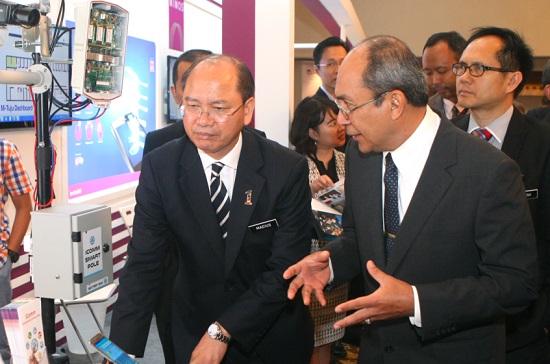 "Industry as well as government agencies and especially local authorities should leverage on IoT technologies to improve their operational efficiency, and subsequently improve citizens' quality of life," he said.
The minister said that MOSTI is committed to transform IoT into a mainstream industry, and to drive its implementation in all strategic economic sectors, in all layers of society. Strategic and active promotion of the Malaysia ecosystem via various government agencies' community will generate demand, which in turn will broaden the market beyond Malaysia, he said.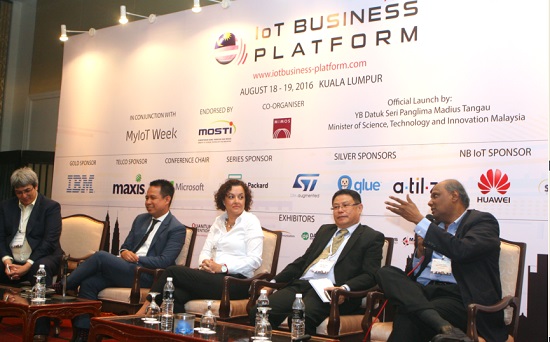 During the event, the minister also launched Mi-MIST, an open innovation platform for the IoT community.  The move to establish the open innovation platform is part of the long-term strategies of Malaysia's National IoT Strategic Roadmap.  The application-enablement platform is expected to harmonise the multiple IoT standards and protocols currently existing in this region.
At the same event, the minister also launched RecoMedia, an IoT-based device for collaborative presentation developed on Mi-MIST platform by EV Dynamics Sdn Bhd.
Related content
How IoT will help build Malaysia's innovation economy
MOSTI committed to transforming IoT as key enabler for new economy
MIMOS launches open platform for the IoT
Internet of Things enabling new economy