Fibre optic sensor research is getting increasing attention from academics in Malaysia due to the saturation of optical fibre communications research topics.  Furthermore, the number of doctorates in the field of Photonics is also growing. This is evident from the establishment of many Photonics research groups at almost all public- funded universities in Malaysia.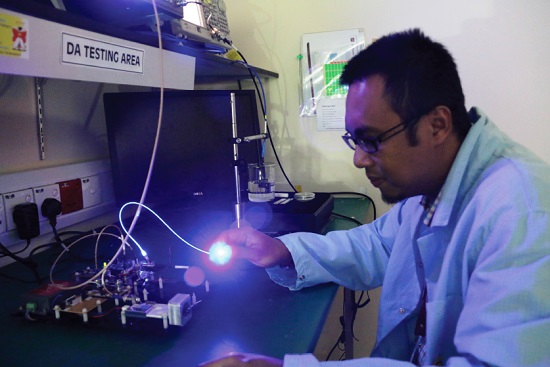 Global fibre optic sensor market is forecast to further grow due to technological advancement and investment activities in this industry.  This phenomenon will further enhance the reliability and robustness of fibre optic sensor compared to its predecessors.  R&D spending by industry and academia alike is witnessing an increase in this field of sensor.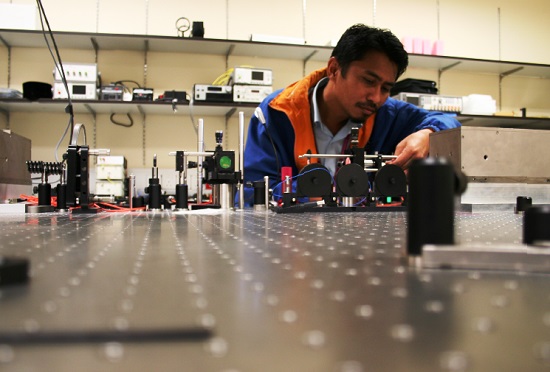 Capitalising on 10 years' of experience and knowledge in Photonics research, MIMOS recently organised a two-day hands-on seminar on fibre optic sensor for lecturers, doctorates and postgraduate students at its photonics laboratory in Bukit Jalil, Kuala Lumpur.  Five hands-on sessions were conducted, ranging from basic Evanescent wave fibre optic sensor, fibre optic interferometric sensors, fibre optic Bragg grating sensor and Fluorescence based fibre optic sensor.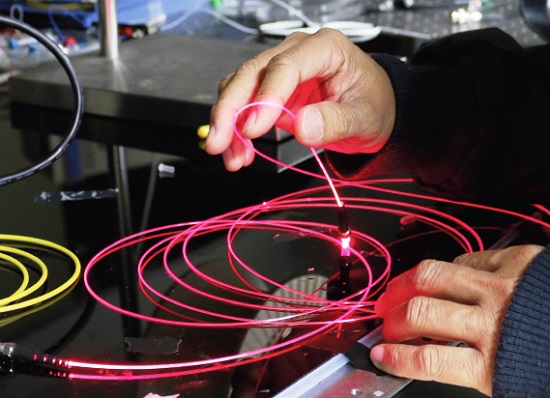 The highlight of the experiment was MIMOS' fibre optic gyroscope sensor, which is probably among the few units available in Malaysia. More hands-on experiments which include fibre optic current sensor, fibre optic intrusion detection sensor etc. will be added in future scheduled training sessions.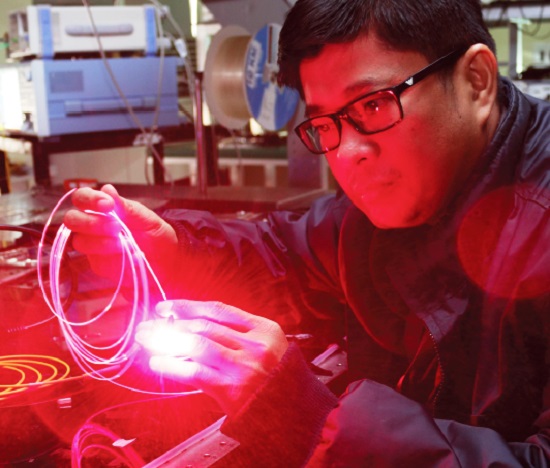 MIMOS provides state-of-the art training programmes in Photonics through its on-going training series which includes, but is not limited to, areas such as photonics sensor, quantum cryptography, as well as photonics test and measurement operation and handling.
Click here to learn about MIMOS Photonics R&D.