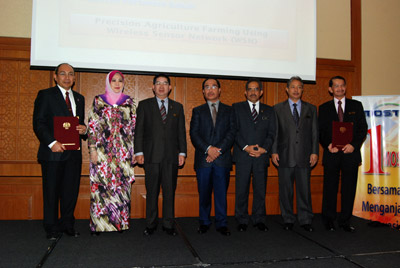 Sabah government agencies have teamed up with private sector companies to boost the state's agriculture industry.
The ministry of science, technology and innovation (MOSTI) via its agencies, signed five partnership agreements yesterday with the state government under its agricultural technology development programme for technology development, innovation and research programmes.
Sabah Deputy Chief Minister Datuk Seri Yahya Hussin, also the state minister of agriculture and food industry, said agriculture, the backbone of the state's economy, contributed 30% of the state's gross domestic product and offers 33% of the jobs.
Source: The Edge Financial Daily

Read more…