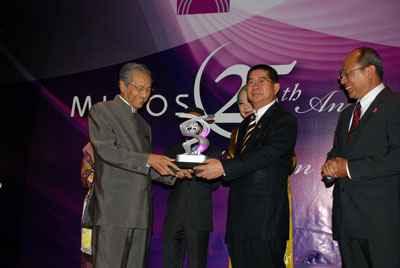 The government should allocate a national budget for research and development former prime minister Tun Dr Mahathir Mohamad said yesterday.
He said the budget should be increased gradually with R D seen as work that could ensure long term profitability for the country.
Maybe not three per cent yet but slowly working up to three per cent he said at the 25th anniversary celebrations of MIMOS at the Technology Park Malaysia near here.
Source: New Straits Times

Read More