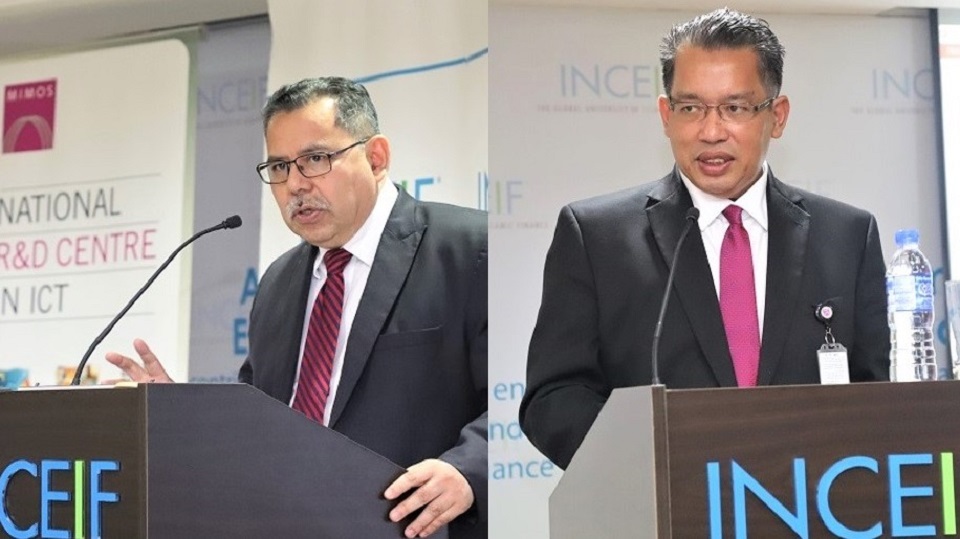 On Feb 21, MIMOS signed a Memorandum of Understanding with the International Centre for Education in Islamic Finance (INCEIF) that would see the two organisations with different goals and resources work together in developing a blueprint for an Islamic finance-based investment technology platform.
The partnership with INCEIF marks MIMOS' continued foray in Fintech but a first for the organisation in collaborating with a university in the area of Islamic Fintech research.
The collaboration will create a future generation of talent in technology-backed Islamic Finance as it will initiate knowledge exchange, such as through internships and attachments, as the two organisations seek to build common areas of interests, values and compatibility in terms of goals and visions between the Finance and Information Technology sectors.
It will see a convergence of rich resources, global talent and capabilities in Islamic Fintech, which augurs well for Malaysia as a key global player in Islamic Finance.
Read the news coverage
INCEIF, MIMOS Team Up To Develop Islamic Fintech
INCEIF, MIMOS to develop IF-based investment technology platform
MIMOS and INCEIF sign MOU for collaboration in the area of Islamic Fintech