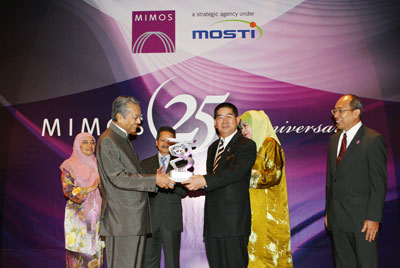 Local companies have been urged to take advantage of various technology platforms offered by research centre MIMOS Bhd.
Science, Technology and Innovation Minister Datuk Seri Dr Maximus Ongkili said MIMOS had created more than RMlbil worth
of innovations ready to be commercialised by local companies.
"This is important if Malaysia wants to compete against other innovation driven countries like Taiwan South Korea and Singapore.
"I believe it is possible for us to become an innovation leader in the Asean region based on the progress shown by local research facilities and number of patents being filed," he said during MIMOS 25th anniversary celebrations at its headquarters at Technology Park Malaysia in Bukit Jalil.
Source: The Star

Read More