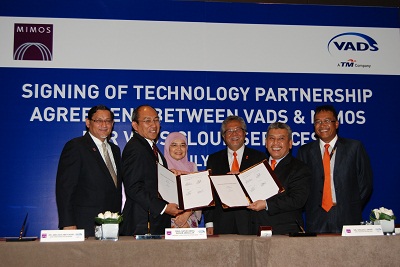 VADS Bhd, a wholly-owned unit of Telekom Malaysia Bhd (TM), aims to capture a bigger slice of the cloud computing services market in Malaysia, which is expected to grow up to RM230 million by 2015.
Its chief executive officer Ghazali Omar said the market for cloud computing services is between RM50 million and RM100 million now but annual growth is some 45 per cent.
Cloud computing involves offering a service through the Internet. This helps companies save on costs of buying computer services or software as services are normally hosted on data centres owned by cloud providers.
Source: Business Times

Read more…