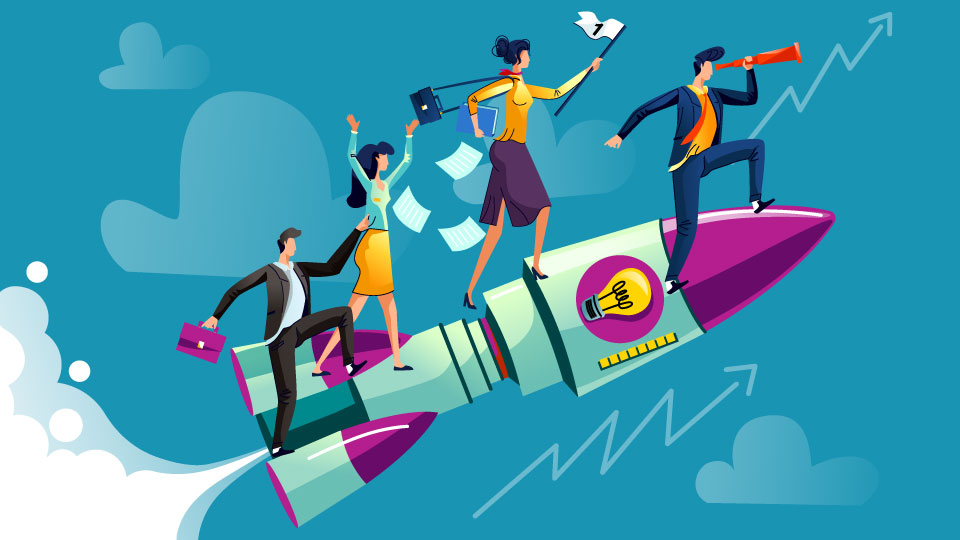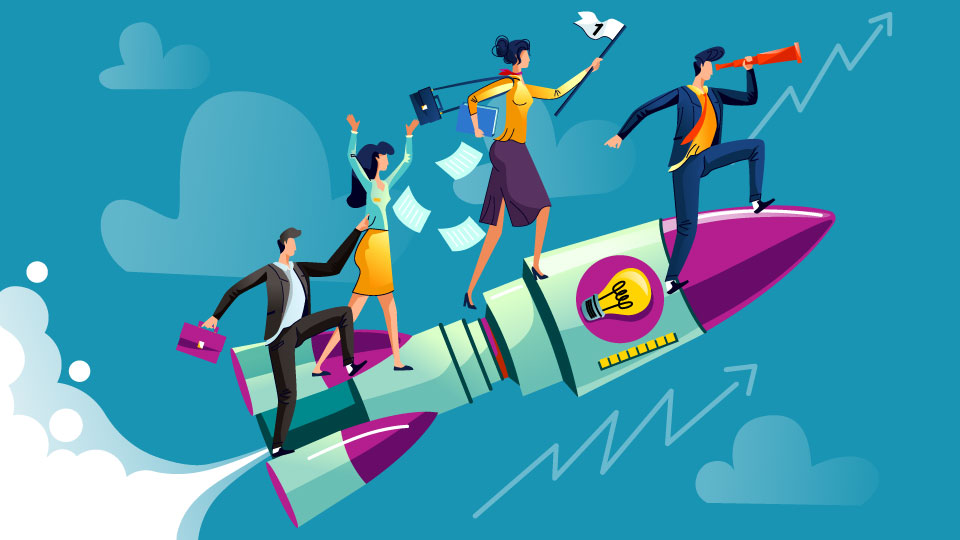 MIMOS is dedicated to developing leaders, making our staff's experience more rewarding thereby increasing their satisfaction and work productivity. We continued to build capacity and capability among our employees to ensure the right competencies are defined to address our business needs.
With the current pandemic situation, MIMOS made full use of the virtual platforms to offer its employees learning opportunities for reskilling and upskilling needs. We also organised webinars that touched on health issues such as stress management and tackling ergonomics problems while working remotely.
i) Developing Strategic Leadership Competencies
Building good leaders is fundamental to long-term organisational success. To nurture leadership skills and produce future leaders at strategic level, MIMOS had on April 2 held Talent Development Webinar Series that stressed on building strategic leadership competencies.
The webinar, which received great responses from the viewers, highlighted that being a leader requires the ability to have a bird's eye view of the organisation, a good understanding of the external environment and to respond to challenges. The session also emphasised on the significance of competencies for organisational performance and the need to design leadership talent development programmes.
ii) Talent Management Pitfalls and Simple Practices to Avoid Them
People are the assets of any organisation, therefore managers play a vital role in managing talents and bringing about organisational success. However, talent management can be challenging even to those with many years of managerial experience.  MIMOS held 'Talent Management Pitfalls and Simple Practices to Avoid Them' training programme on June 25 to help its staff, especially those at managerial posts, to become effective people managers. The guest speaker, Human Resources expert Badrol-Izam Baharom shared some new practices in talent management that participants found simple, relevant and useful.
iii) Malaysia Board of Technologists (MBOT) Certification
Another competency development programme was held on June 15, in which MIMOS technical team had the opportunity to learn from MBOT on the criteria of being a certified technologist. The Talent Development Webinar Series – MBOT Certification session was delivered by MBOT Assistant Registrar Ts Asma Hanim Ahmad Sajuri. MBOT is a professional body that gives professional recognition to technologists and technicians in related technology and technical fields.
iv) Addressing health issues
On June 3, MIMOS Corporate Human Resources conducted a virtual health seminar entitled 'Human Factor and Ergonomics Recommendation for Work from Home (WFH)' to assist MIMOSians with the ability to configure their workstations for long term comfort and health while working remotely.
The talk was delivered by senior lecturer of Occupational Safety and Health, Faculty of Medicine and Health Science Universiti Putra Malaysia, Dr Ng Yee Guan. The one-hour session raised awareness of key ergonomics concepts, adjustment guidelines and strategies for optimising comfort and work performance while using computers, laptops and sit or stand workstations.
This was followed by another virtual health talk on June 23 that focused on stress management, with Yap Chee Khong from Clinical Psychology, Sunway Medical Centre as guest speaker.
At the end of the sessions, MIMOSians gained valuable insight on ways to set up a healthy WFH environment, proper postures and how to manage stress effectively.
Apart from the webinars, the icing on the cake was MIMOS' participation in Public-Private Partnership Industrial COVID-19 Immunisation Programme to accelerate COVID-19 vaccination for its frontline workers.