During his visit, Dr Adham Baba was made aware of MIMOS' continuous transformation to accelerate research and development (R&D) in electrical and electronics (E&E) and ICT related technologies to bring them to a globally competitive and sustainable level with high value add.
MIMOS President and Chief Executive Officer Dr Iskandar Samad elaborated that the agency's focus in E&E would be on high-value electronics for critical future industries (HECFI) to meet the growing demand within new and fast-growing sectors such as renewable energy and electric and autonomous vehicles.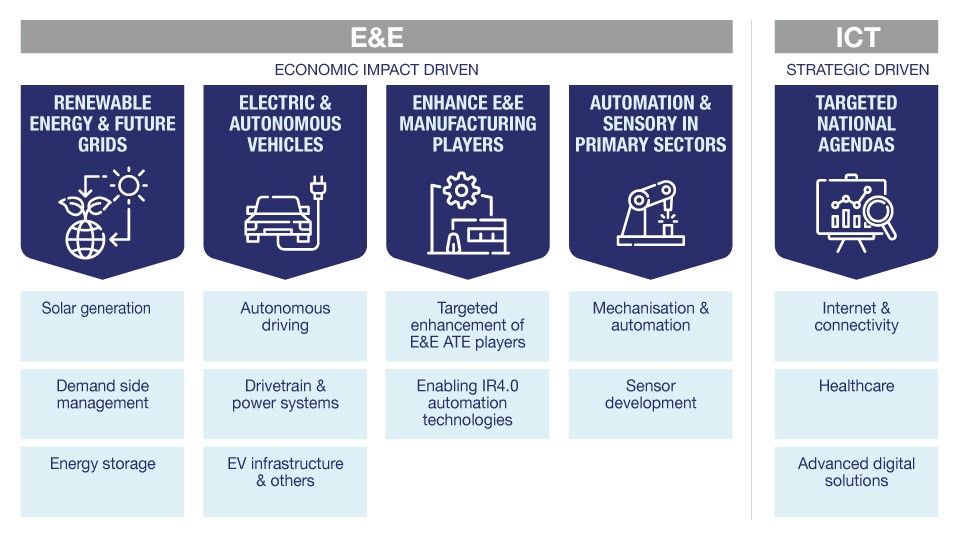 On 27 October, Science, Technology and Innovation Minister Dato' Sri Dr Adham Baba made his maiden visit to MIMOS as part of his series of tours to MOSTI's agencies and departments.
Its R&D in Fourth Industrial Technologies (4IR) such as Artificial Intelligence, edge computing, mechanisation and automation will focus on palm oil and manufacturing sectors.
In the ICT area, MIMOS will work to support the nation's needs by focusing on large scale infrastructure platforms especially in areas involving national security, data sensitivity and e-government services; using emerging technologies such as blockchain, digital identity and data security.
These initiatives and commitment to boost the country's economic progress has received support from MOSTI.
Later that day, the minister and his delegates visited MIMOS' labs and were briefed on its innovations.