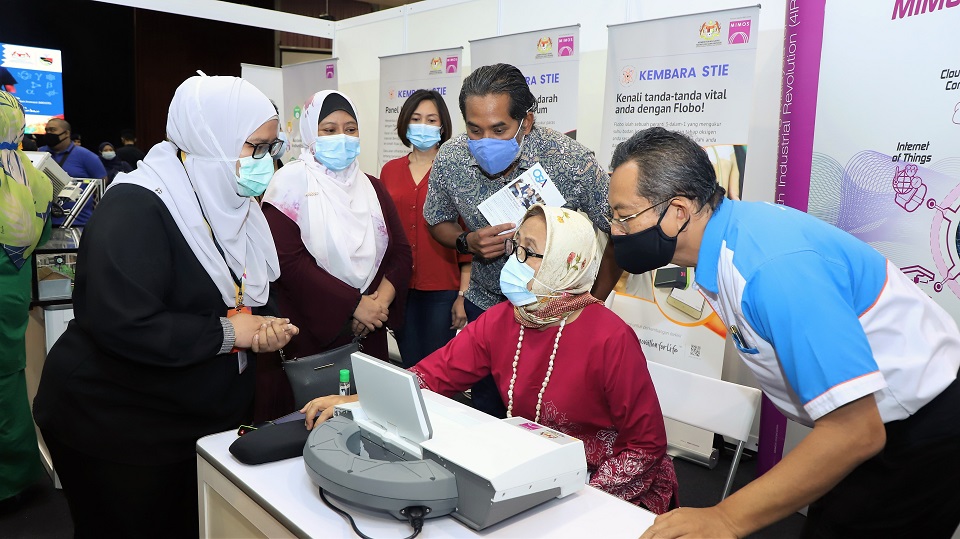 Hundreds of visitors thronged the Kembara STIE (Science, Technology, Innovation and Engineering) event at Universiti Teknologi Mara (UiTM) Rembau to participate in various interactive activities in celebration of science.
Held on September 5, the programme was organised by Ministry of Science, Technology and Innovation in conjunction with the National Science Week, aimed to empower local science, technology and innovation (STI) in supporting the country's journey and vision towards becoming a high-tech nation.
Science, Technology and Innovation Minister Khairy Jamaluddin, who launched the event, said it was also to raise awareness on the importance of STI in daily life and promote the potential of students who choose Science, Technology, Engineering and Mathematics (STEM) majors in line with the national STEM agenda.
Visitors were treated to exhibitions, workshops, science shows, talks and many other educational activities.
MIMOS was one of the many exhibitors that showcased its products and innovations, where visitors had the opportunity to try their hands at GlucoSenz, a painless blood glucose test device; FloBo, a 3-in-1 gadget that measures body temperature, oxygen level and heart rate; and Smart Control Panel, a wireless and IoT-based monitoring system for agriculture and aquaculture.
All in all, the programme brought together people of all walks of life in embracing science and innovation.
Related news:
Public trust in science helps country contain Covid-19, says Khairy – Malay Mail
MOSTI promosikan bidang sains, teknologi dan inovasi – Berita Harian