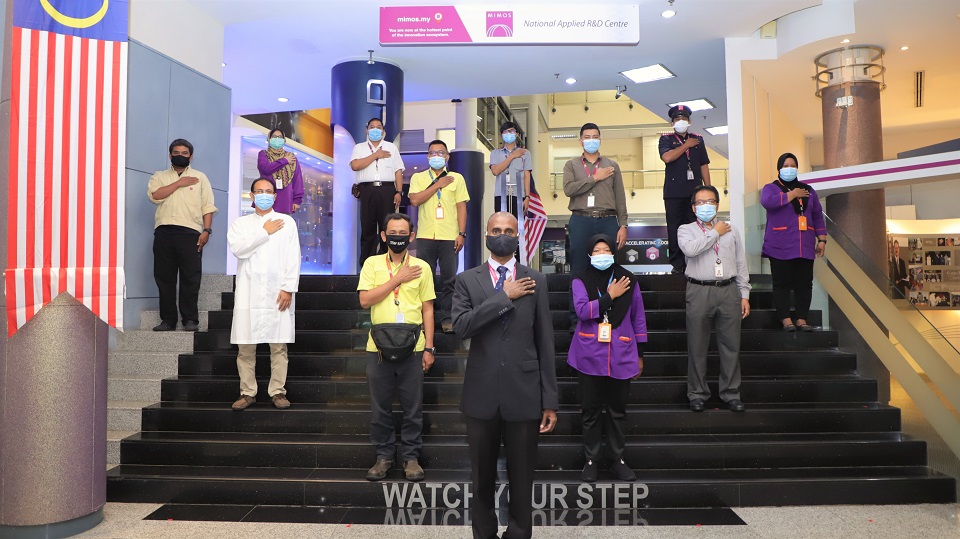 MIMOS has upgraded its Health Safety & Environment (HSE) measures to keep novel coronavirus (Covid-19) at bay by installing thermal imaging system at the reception and security checkpoint.
Besides having facial detection feature, the Artificial Intelligence (AI)-based camera can detect body temperature and mask-wearing status.
Before entering the premises, staff, vendors and visitors are required to self-screen their temperature through the camera, and scan a QR code for check-in. Anyone whose temperature is 37.5° and above would be denied entry.
More touch-free sanitiser dispensers with World Health Organisation (WHO)-recommended formulation were installed at entry points and strategic locations.
Floors at hot spots such as café, prayer rooms, receptionist counter, lift lobby as well as inside the elevator are marked with red lines to remind people on physical distancing of at least 1 metre; while seating areas are also segregated accordingly.
Such moves are to ensure a safe and healthy environment for MIMOSians, contractors and visitors in line with the HSE policy.
MIMOS offices in Technology Park Malaysia and Kulim Hi-Tech Park were closed from 18 March until 14 June.   In compliance with Recovery Movement Control Order as announced by the Prime Minister, MIMOS offices resumed operations from 15 June with strict observation of standard operating procedures, and accept visitors by appointment only.