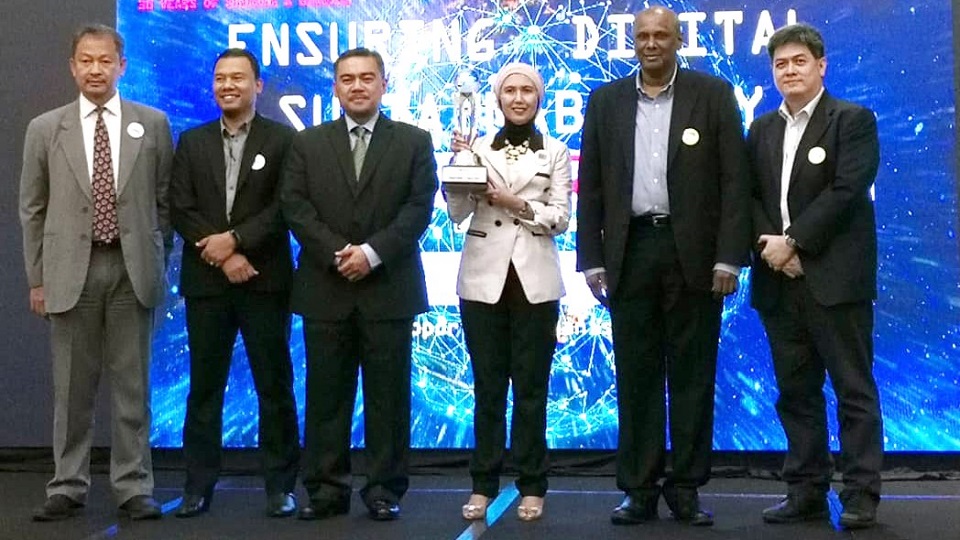 MIMOS adds another award to its trophy cabinet when the Malaysian Health Data Warehouse (MyHDW) won the SHARE/GUIDE's ICT Award 2019. The award recognises MIMOS' contribution in improving government service delivery, which is one of the main objectives of SHARE/GUIDE Association, Malaysia's IT Users Group, in the sharing of excellent work by its members.
MIMOS Interim Chief Executive Officer Emelia Matrahah was on hand to receive the award during the ceremony held in Melaka on 26 Sept.
MyHDW is a national healthcare information gathering and reporting system linking all government and private healthcare facilities developed by MIMOS in collaboration with the Health Ministry. The comprehensive data warehouse system generates health statistics and visualisation from all healthcare service providers nationwide.
This is the second time MyHDW had received recognition, after bagging the OpenGov Asia Recognition of Excellence Award in 2017.