As a strategic agency under the Ministry of Science, Technology and Innovation (MOSTI), MIMOS is the National Applied Research and Development (R&D) Centre focusing on Semiconductors, Microelectronics, and ICT technologies, contributing to Malaysia's socio-economic growth through patentable technology platforms, products, and solutions.
MIMOS' R&D initiatives and activities focus on what the industry and country need to become a competitive high-tech nation. Driving these R&D projects are Technical Directors with their team of researchers and engineers producing technology products and providing technology solutions to the industry and the country aligning with the Government's aspirations and goals.
Featuring Shamsul Anuar Abdul Wahid
One of MIMOS Berhad's Technical Director responsible for the various R&D projects in MIMOS is Shamsul Anuar Abdul Wahid. He possesses more than 30 years of professional work experience in Multinational Corporations (MNCs), local corporations, and government R&D agencies since he started his career in 1991. Currently, Shamsul is a Technical Director heading the MIMOS team of researchers and engineers as the Head of Manufacturing of the MIMOS Centre of Excellence.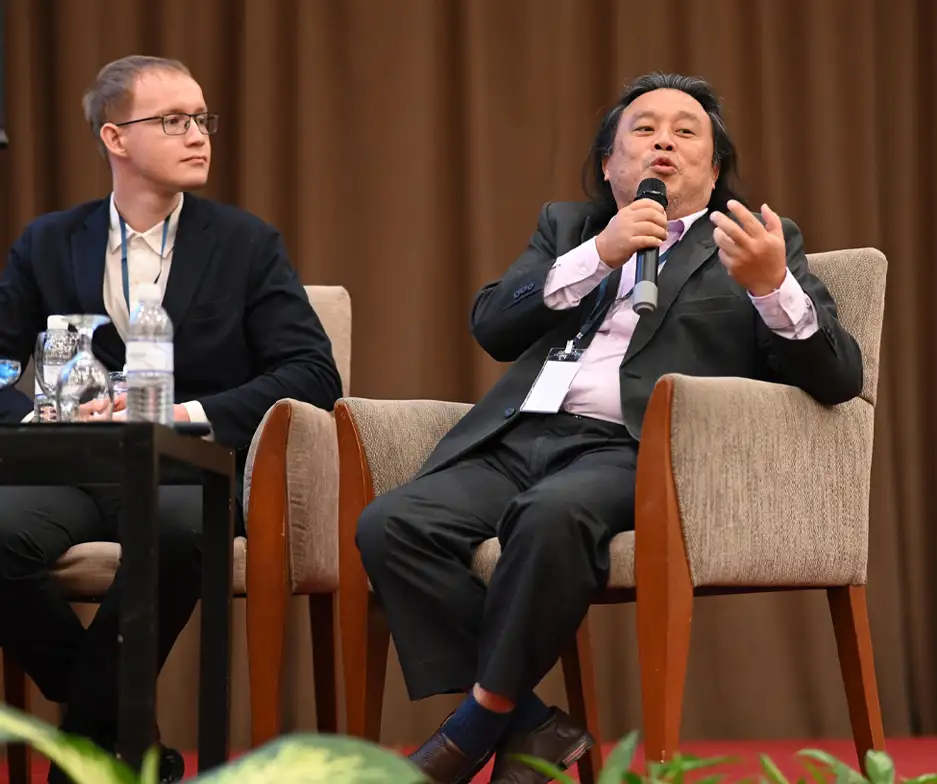 With a decade-long background as a software R&D engineer and over 15 years of management expertise, he has successfully led teams in all the process areas, including requirement gathering, design (UX/UI, architecture), development, testing, DevOps automation, and system maintenance. Notably, Shamsul has also overseen system certification processes such as CMM Level 3 and DoD 2167.
Throughout his career, Shamsul has spearheaded the development of various systems, encompassing automated PCB testers, telecommunication base station management, electronic design automation (EDA), e-commerce, talent management, IoT, ERP, and traceability systems, within multiple organisations.
He was among the first batch of MITI Industry4WRD certified Readiness Assessors, assessing and proposing Industry 4.0 Proof of Concept (POC) systems for 30 local SMEs. Additionally, he played a crucial role as one of the lead assessors, reviewing 15 assessment reports from other assessors.
MIMOS Experts Share Financial and Intellectual Resources, Providing Opportunities for Strategic Partners
MIMOS' applied research in frontier technologies allows MIMOS experts to share financial and intellectual resources and provides the opportunity to strategic partners in R&D initiatives and projects to tap into a wealth of expertise towards transforming basic technology seeds into breakthrough technology and technology platforms that are industry-relevant and market-driven.
MIMOS continuously develops the technology industry and the nation's human capital by collaborating with local universities and academic groups to further enhance the industry's capability and competitiveness. MIMOS experts such as Shamsul also participated in various conferences sharing their knowledge and expertise in the various R&D fields offering the best industry insights and updates.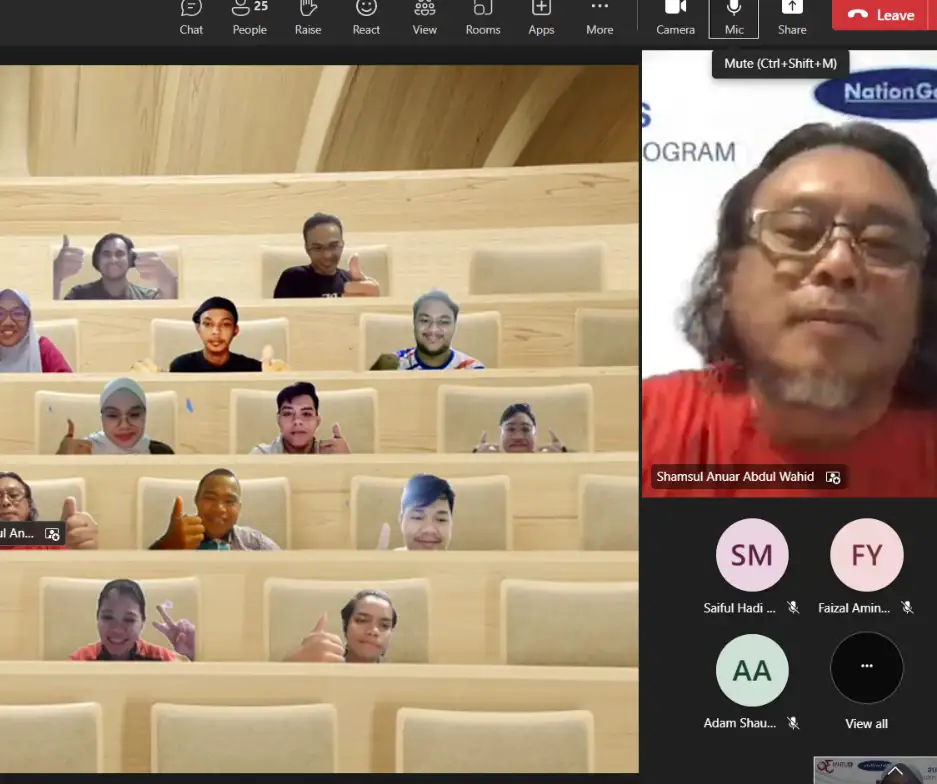 With his vast experience in R&D and acknowledging his various notable achievements as well as his contribution to the industry, Shamsul is sought after to be part of expert panel discussions around the country in local and international conferences. The most recent contribution by Shamsul in this area is when he served as one of the panellists in the Electronics Manufacturing Expo Asia (EMAX) 2023 held in Penang, Malaysia, discussing how disruptive technologies are changing the manufacturing landscape and their relevancy for the future of the industry.
As one of MIMOS Technical Directors, Shamsul is responsible for various projects that utilised advanced technologies to enhance industry standards and capabilities, creating a more efficient industry. He collaborates with companies and the government to provide impactful solutions, benefiting Malaysian businesses and improving lives.
Some of the projects under Shamsul's leadership include:
| | | | |
| --- | --- | --- | --- |
| | PROJECT | CONTRIBUTIONS | IMPACTS |
| 1 | Stock market prediction system (2010) | Led the development support for a research lab. One staff worked with the lab to translate the algorithm and requirements from the customer and lab into commercial-grade software implemented in a graphical processing unit (GPU). | MIMOS GPU financial library became part of Nvidia standard SDK.The customer managed to commercialise their system in Malaysia and a few other countries in SEA. |
| 2 | Surveillance System (2009) | Led the development support for a research lab. Six staff worked with the lab to develop a commercial-level solution based on the POC video analytics module from the lab. Fixed the POC defects that limited the maximum run time of only a few seconds, increased streaming capability from one to 100 and created the proper user interface to make a POC module a surveillance application. | The initial platform that enabled the commercialisation of the lab video analytics (VA) research as a surveillance solution. |
| 3 | Agribazaar 2.0 (2012-2020) | Worked with the commercialisation team to deliver a complete e-marketplace solution to the customer (FAMA /MOA). Project owner that led a team of five staff. | Established FAMA's online e-commerce presence.Helped 3000+ traders create online shops to sell their agricultural products.Helped people get food supplies online during COVID-19 MCO. |
| 4 | JobsMalaysia 2.0 (2016-2018) | Worked with the commercialisation team to deliver customers a complete talent management solution (JobsMalaysia / MOHR). Project owner that led a team to complete a 1000+ man months project. | Helped 1000+ JobsMalaysia officers in 145 offices all over the country with their back-office functions (front desk, job fairs and site audits)Helped 200,000+ active job seekers through automated job matching. Helped 10,000+ employers publish job vacancies. |
| 5 | Proctor & Gamble (P&G) Data warehouse (2018-2023) | Worked with P&G Malaysia and worldwide to provide a complete solution to manage RSPO (roundtable of sustainable palm oil) requirements for palm oil sourced from Malaysia smallholders. Project owner with a staff of five. | Enabled 4000+ smallholders to sell their produce to P&G.Enable P&G to comply with RSPO requirements in Malaysia. |
| 6 | Vaccine Management System (VMS) (2020-2022) | Developed the system to trace the movement of vaccine during COVID-19, only three months after requested by MOH, and continue to maintain the system for three years. As the platform owner, we provided four staff to customise our platform for MOH. | Success of Malaysia's vaccination programme which helped the country to move from the pandemic to the endemic phase. |
| 7 | SMISP ERP System (2021) | Customised and deployed our own ERP system for two different industries (SMT and packaging) under MITI's SMISP programme. (the system was terminated once MIMOS moved back to MOSTI.) | Created awareness among SMEs on the benefits of digital transformation.Provided a glimpse into the operation of ERP systems for SMEs.Met the KPIs given by MITI |
| 8 | Industry4WRD Readiness Assessment (RA) (2019-2021) | Personally completed 30 assessments.Team (in KHTP) completed 50+ assessments. Reviewed 15 assessments by other assessors. | Personally completed 30 assessments. Team (in KHTP) completed 50+ assessments. Reviewed 15 assessments by other assessors. |
MIMOS is equipped with the expertise, tools and environment for the right ecosystem to spearhead innovation
As Malaysia's premier research centre, MIMOS is equipped with the expertise, tools and environment for the right ecosystem to spearhead innovation in advanced technologies. Since its inception, MIMOS has teamed up with numerous government agencies, industries and academia to work on projects that raised our national competitiveness, drove industry transformation and improved the people's well-being.
MIMOS strategic partners can leverage MIMOS technological expertise, world-class facilities and resources and benefit from its technology platforms generating technology solutions to drive growth for the industry.