As an agency under MOSTI and the national applied research and R&D centre, MIMOS was ready to share with the Region its capability, capacity and innovativeness, showcasing its knowledge and expertise in pioneering frontier technologies that made it a prominent global player.
AI Asia Expo
From 21 to 22 February this year, three of MIMOS' top researchers attended the AI ASIA EXPO 2023 in Bangkok, Thailand. Led by Dr Hon Hock Woon with Muhammad Hafiz Laili and Muhammad Syargawi Abdullah representing MIMOS, MOSTI and Malaysia.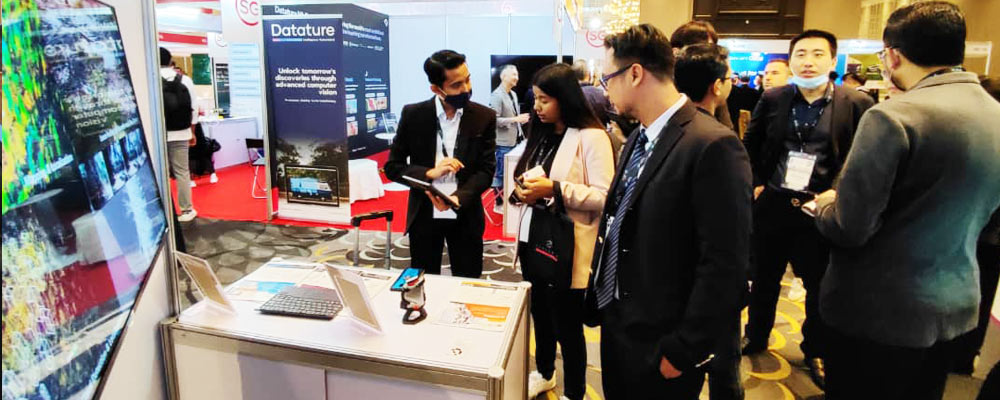 They brought with them cutting-edge AI-based technologies, namely
Artificial Intelligence for Near Infrared Spectroscopy (AINS),
Artificial intelligence (AI)-based residential energy monitoring (AIREM),
Harvest-Ready Tree Detection machine learning-based computer vision analysis platform, INSPECTRA system for inline palm oil quality monitoring utilising near-infrared (NIR) spectroscopy technology with chemometrics modelling for real-time data analysis,
Machine Vision-Based Inline Quality Control (QC) automated machine learning-based vision inspection system, and
REVA technology platform for non-intrusive blood testing and vital signs screening.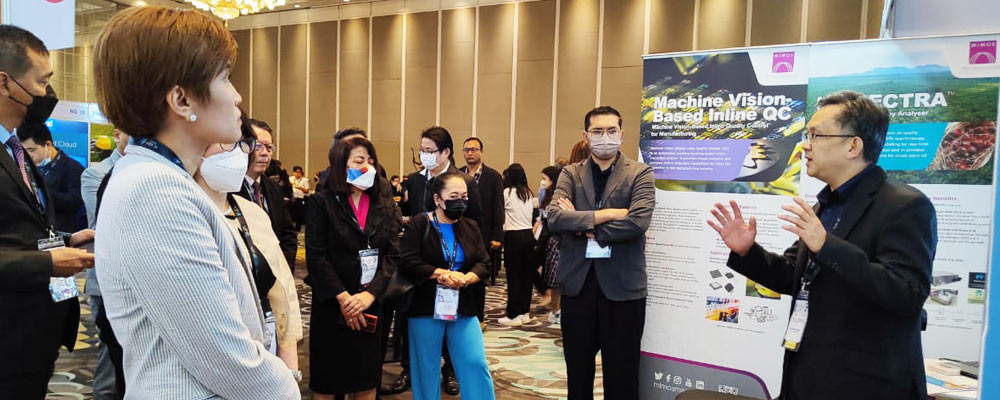 MIMOS presentation, demonstration, and solutions generated strong interest among the visitors and were selected as one of the few booths to be visited by the honoured guests.  A big pat on the back and congratulation to Dr Hon, Muhammad Hafiz and Muhammad Syargawi for successfully promoting MIMOS on the global platform! This success proves that MIMOS is a pioneer in the R&D field.