On 11 August 2023, MIMOS Conveys Appreciation and Bids Farewell to the Chairman. The auditorium was filled with MIMOS employees, all gathering to express their gratitude to Chairman YBhg Dato' Sri Ibrahim Ahmad. They acknowledged his significant contributions to MIMOS, particularly during its challenging moments. Those unable to secure seating or standing space joined their Kulim-based colleagues via Teams to partake in this special occasion.
Appreciation and Farewell to Chairman, YBhg Dato' Sri Ibrahim Ahmad
A cake, a video album featuring the Chairman's journey, and the '2022-2023 Highlights' book were presented to the Chairman. The event culminated with a rendition of 'Lagenda' by Sheila Majid, performed in unison with the attending MIMOS staff. The memorable event concluded with a photo session alongside the Chairman, followed by a tea reception.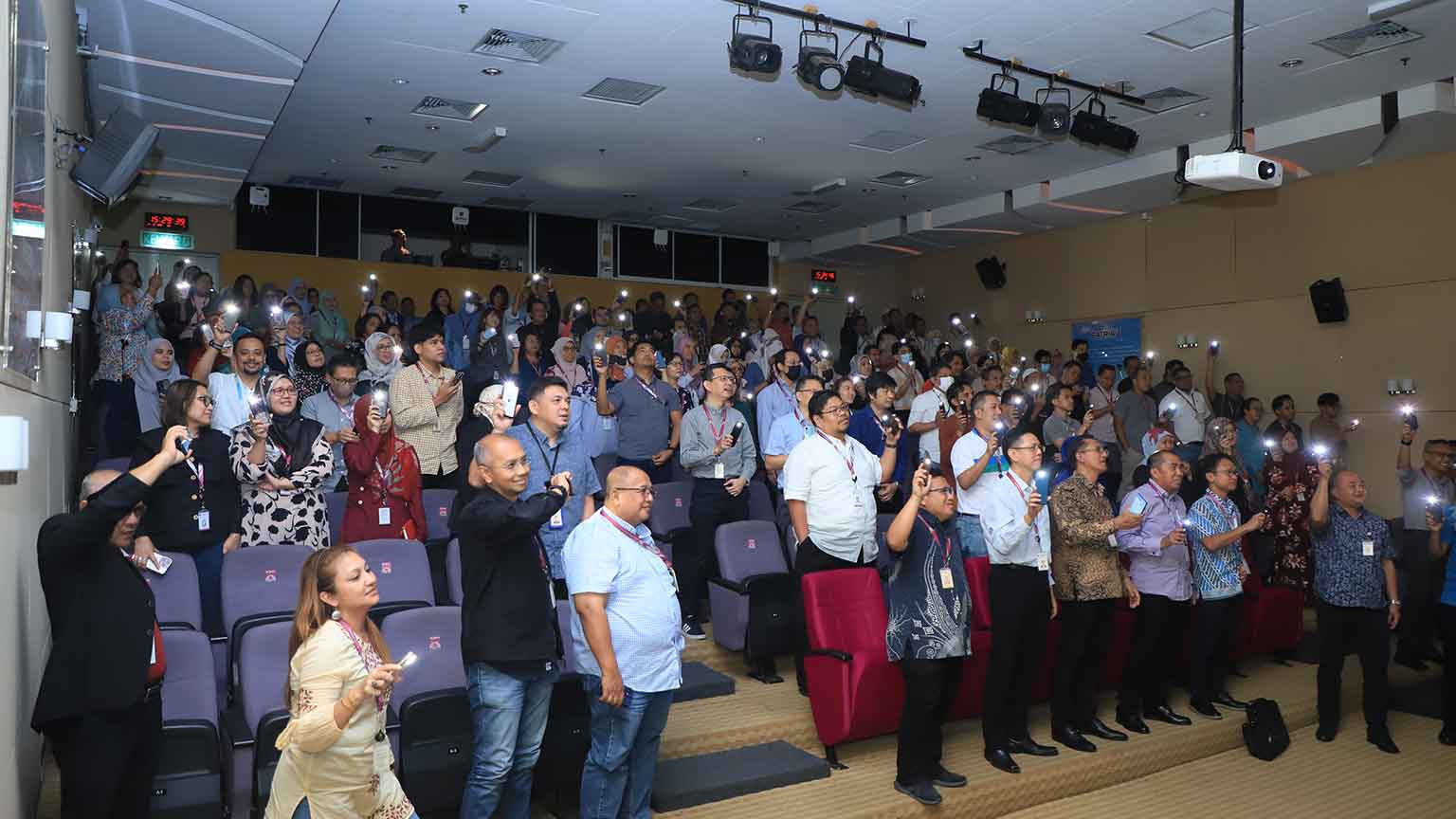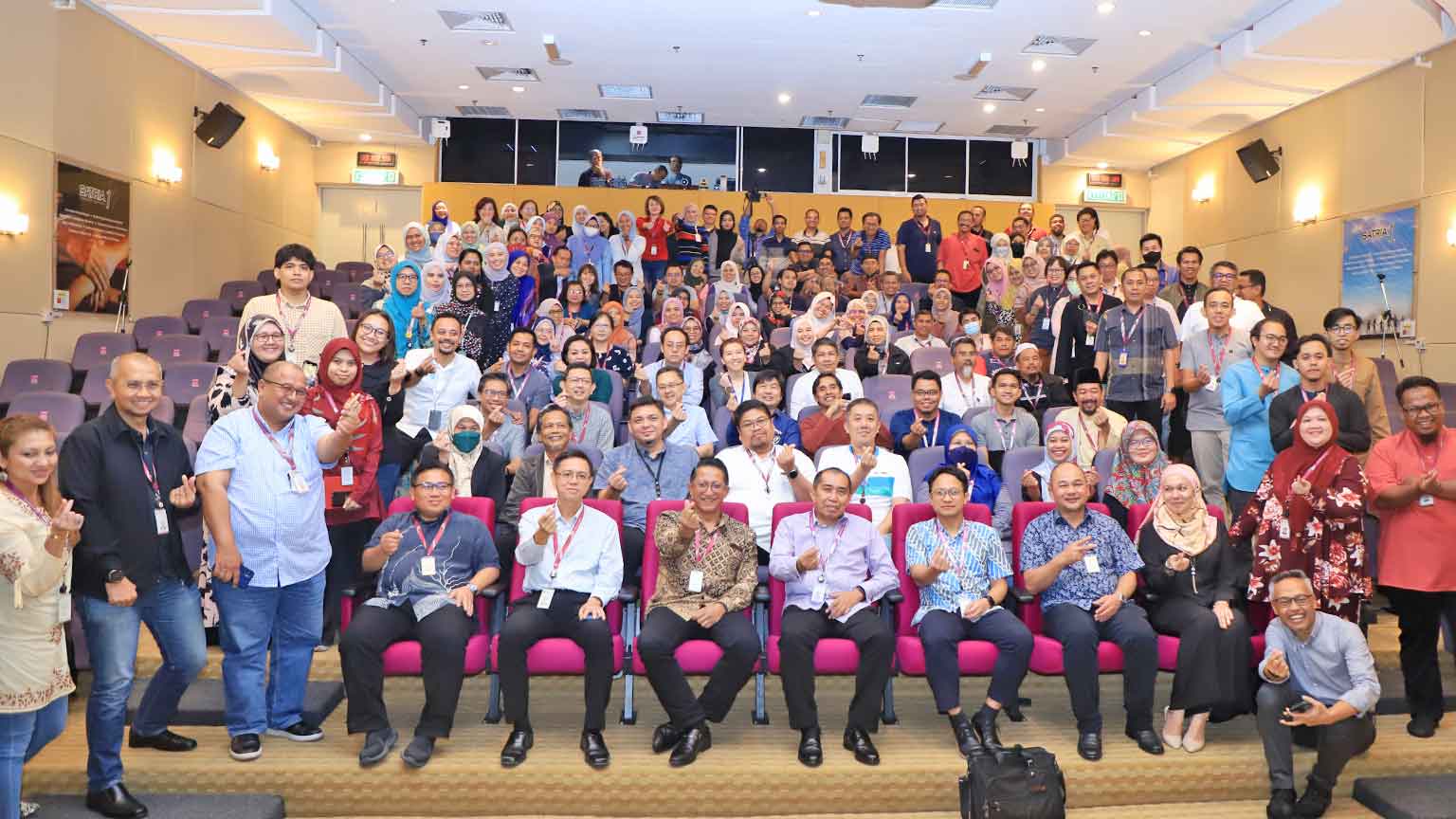 YBhg Dato' Sri Ibrahim Ahmad, an involved and inspiring Chairman, will forever remain in our memories. MIMOS appreciates the time, dedication, and wisdom he shared. His guidance has not only moulded our professional paths but also left a lasting impact on our hearts.